Er ist eine Mischung aus EMS Synthi, Sequential Pro-One und Roland SH-5: Der E&MM Spectrum zählt zu den herausragendsten monophonen Analog-Synthesizers der Geschichte.
Während auf der Will-Haben-Seite der geniale Sound und die unglaublichen Modulationsmöglichkeiten stehen, darf auch die Schattenseite seiner Existenz nicht verschwiegen werden. Der britische Spectrum Synthesiser wurde ausschließlich als DIY-Bausatz angeboten.
So gibt es einerseits wenige Exemplare dieses Instruments – und von den wenigen Exemplaren noch weniger, die in wirklich gutem Zustand sind.
Der von Electronics & Music Maker bzw. Maplin angebotene Bausatz des Spectrum Synthesisers umfasste die nötige Hardware (Frontplatte, Joystick-Modul, Keyboard und die Platinen), allerdings "ohne" Gehäuse.
"Originally published (Mar – May 81) in the first three issues of E&MM, the Spectrum hit some sort of trouble (perhaps connected with the supply of kit parts not coming on stream?), and was held over and repeated, with improvements in two large instalments in Jan/Feb 1982." 
(Peter Forrest: The A-Z of Analogue Synthesisers, Part Two, S. 204)
Sei es, wie es sei: Klang-Enthusiasten dürfte beim Studieren des Panels das Wasser im Munde zusammen laufen. Solch schöne Modulations-Routings sind bei nur sehr wenigen Analogsynthesizer zu finden …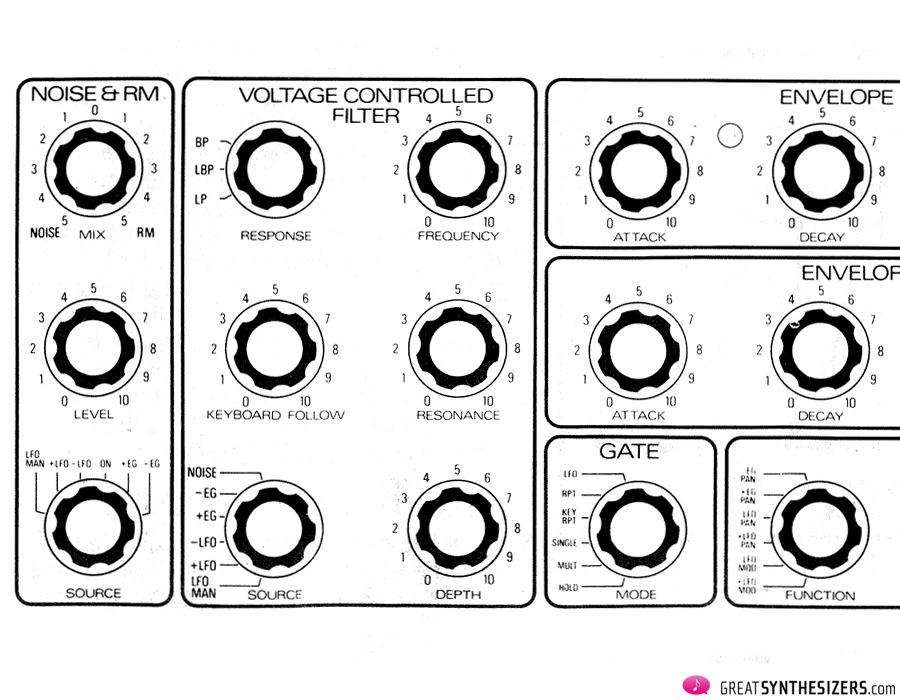 Anschließend sind noch einige Klangbeispiele angefügt. Die Sounds zeichnen den Spectrum eindeutig als flexiblen und durchaus brillanten Klang-Künstler aus.
PS: Die Basis-Bausteine sind übrigens durchgängig CEM-Chips. So wäre der Klang irgendwie "Standard", würde man denken.
Doch weit gefehlt: Während der Spectrum Synthesiser sehr brav und normal klingen kann, ist seine Effekt-Kiste von durchaus spektakulärer Intensität.
---
Öffnen / Download:
---
Links: