The Spectrum Synthesiser: a mixture of EMS Synthi, Sequential Pro-One and Roland SH-5. It's simply one of the most outstanding monophonic analog synthesizers in history. A synthesizer with some big plusses and some (smaller) minuses. Its sound is strong and full of character. Its modulation possibilities are incredible, partially even unique. And then: It's a true DIY kit-synthesizer.
"Originally published (Mar – May 81) in the first three issues of E&MM, the Spectrum hit some sort of trouble (perhaps connected with the supply of kit parts not coming on stream?), and was held over and repeated, with improvements in two large instalments in Jan/Feb 1982." 
(Peter Forrest: The A-Z of Analogue Synthesisers, Part Two, p. 204)
The Spectrum is a monophonic two-oscillator instrument. Its building blocks are designed around CEM chips: VCOs (CEM 3340), VCF (CEM 3320), VCA (CEM 3330) and Envelopes (CEM 3310) – it's all Curtis.
All the standard monosynth facilities are included – and much more: CV-ins and -outs, joystick, a luxurious 4-octave keyboard, and some gorgeous modulation stuff. One of its best features is the FM & Sync section (FM, Sync I, Sync II and a unique mixture of FM and Sync).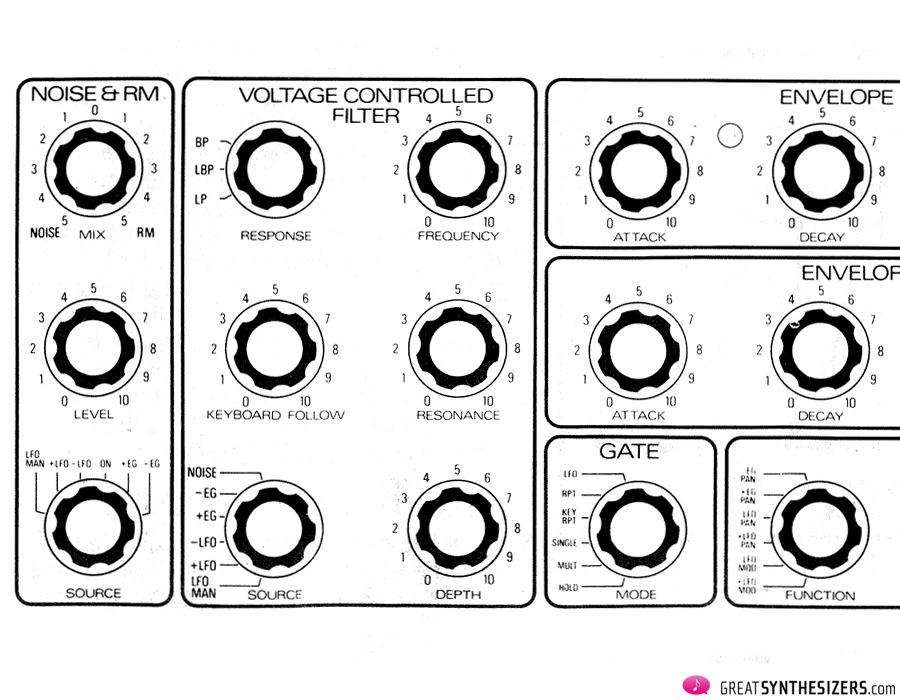 The 1st envelope is an envelope generator that can be used for ultra-fast cycles/modulations, and the VCF is a multimode filter: LowPass, BandPass and LowBandPass. LBP is supposed to produce a bright sound that still has strong lower harmonics.
Here are some high-resolution images of the E&MM Spectrum Synthesiser. And some sounds. Enjoy!
---
Open / download:
---
Links: