Admittedly: We really appreciate the Novation Bass Station II. That small synth can produce a vast array of impressive analog sounds and is – thanks to the sequencer and arpeggiator – perfect for live use. If this great sounding synthesizer would have had CV / Gate (In / Out), it would be the ideal performance instrument in the modern digital / analog studio.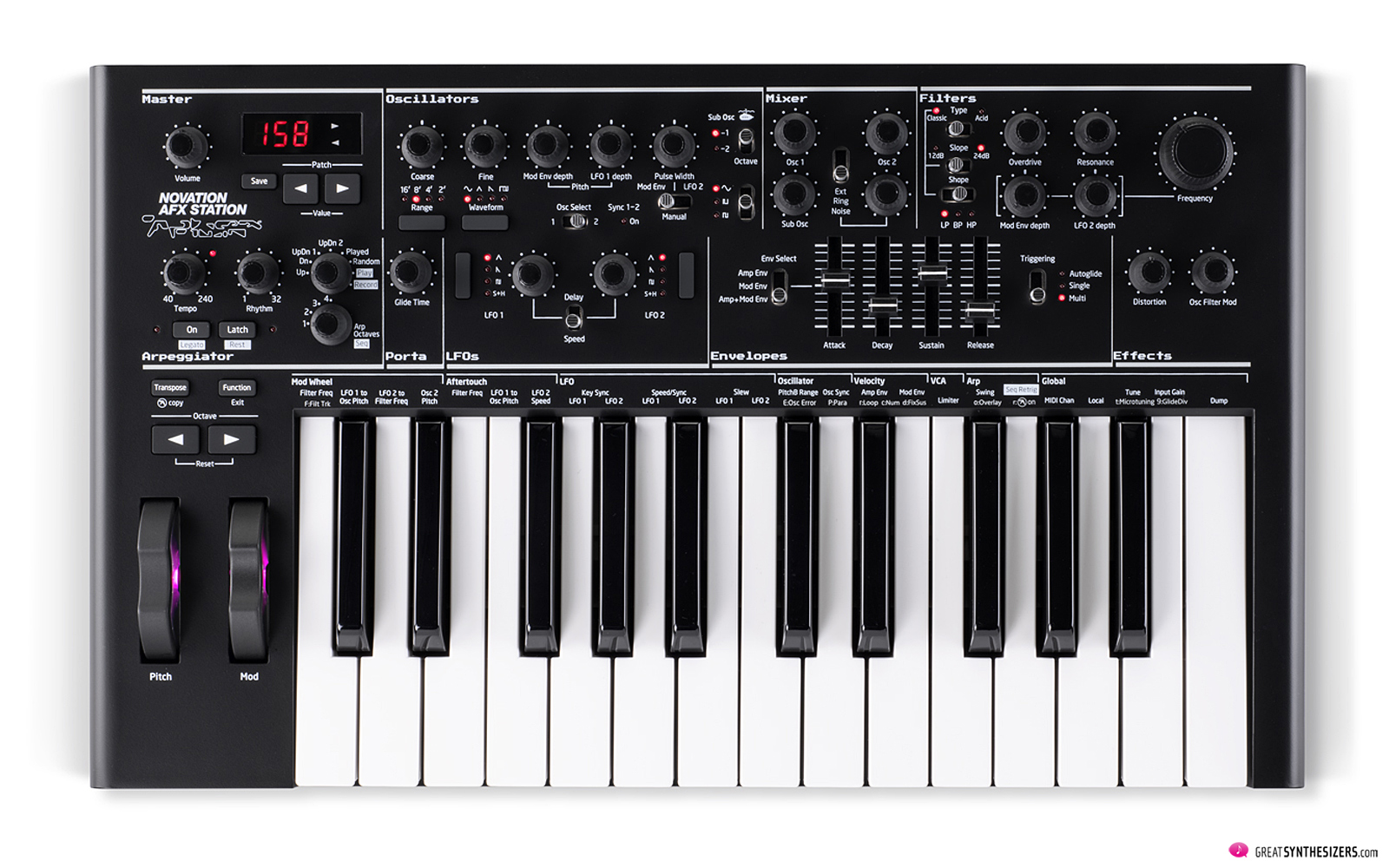 Novation didn't go that far in the update (unfortunately). The AFX Station brings a different color-design and new presets. Black-violet is the new color en vogue and the 128 new synth patches tow an expanded memory space.
Anyhow, the term "Limited Edition of the Bass Station II" is definitely correct. The instrument – created in collaboration with Aphex Twin – looks classy. As classy as hard plastic can be.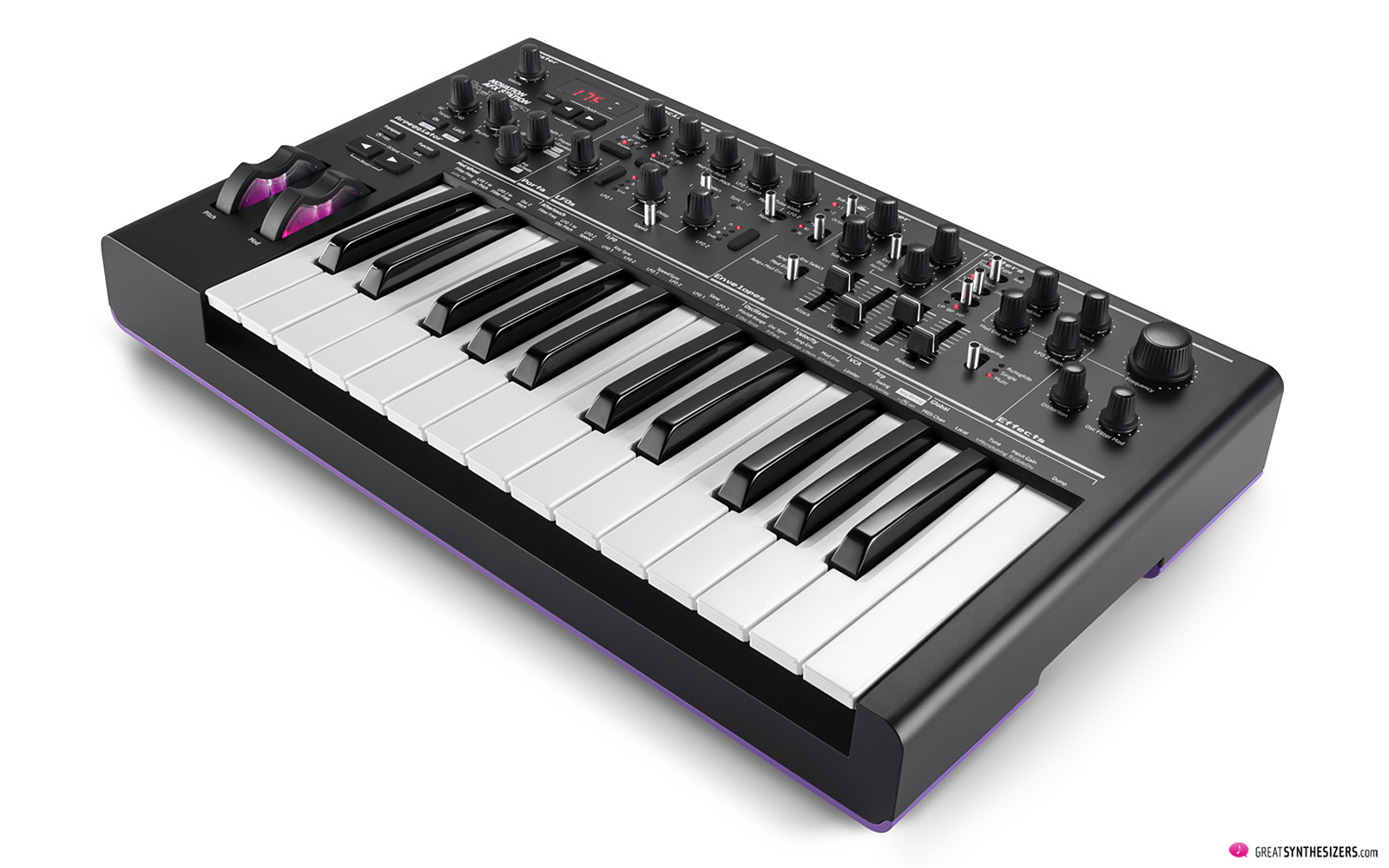 Regarding CV / Gate, we will encourage Novation to submit / implement this feature one day. In order to make the Bass Station II / AFX Station, which is perfect in terms of sound and performance, also accessible for the Eurorack area.
The new NEW FEATURES in summary:
(Source: NovationMusic)
New, Aphex Twin-approved look
Brand new artist patches
Limited edition giftbox

---
x

---
Website Manufacturer:
https://novationmusic.com
Link Novation Bass Station II Test Report:
Novation Bass Station II – a full-blown analog synthesizer