Ah, yes. KORG is doing a perfect job. Following the ARP 2600 relaunch last year, the updated miniKORG 700S – now called miniKORG 700FS – follows this year. A pure retro-synth, with just a few, but sensible, adaptations compared to the original design. A classic synth, a piece of art.
The miniKORG 700 from 1973 was KORG's first full-production synthesizer. It featured 1 VCO and 2 VCFs. Period. Its successor – the miniKORG 700S from 1974 – came with a 2nd VCO, noise and an excellent ring modulator. Kitaro – King of the Soft-Asia Electronic Pop – supposedly had 6 miniKORG 700S in his setup.
We are very pleased that KORG has now decided on a new edition of that classic synth. Simply because the original 700 / 700S are such rare instruments. Simply because the original 700 / 700S have such a fantastic SOUND: strong, lively, wild, suprisingly interesting. Let's hope that the new miniKORG 700FS sounds equally good.
Big PLUSSES:
Near-to exact retro-design of the miniKORG 700S synthesizer
Pitch-Bender/Mod-Wheel (right next to the keyboard – instead of the KORG logo)
CV/GATE IN and MIDI IN, USB and SYNC IN/OUT
Stereo-Audio-OUT and Audio-IN (!)
Arpeggiator plus spring reverb (!)
14 memories
Aftertouch
Smaller MINUSSES:
External 12V power supply
No VCF CV IN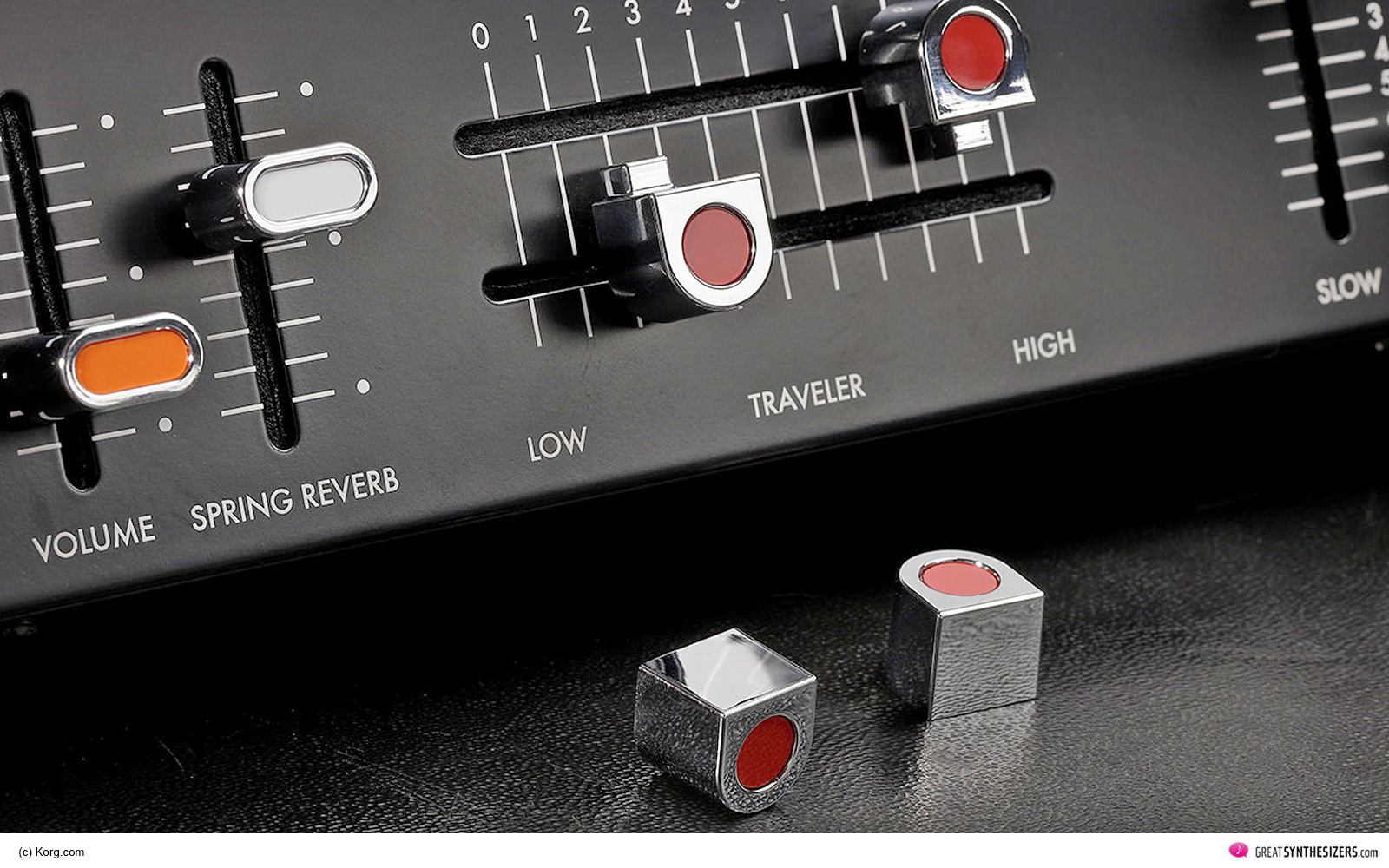 Remarkable: All those loving design details of the original are present. Like the term "singing" (long release). Like the countless colorful fader caps. Like those filter slider fader caps with stop function.
We are looking forward to the miniKORG 700FS. KORG is doing a perfect job.
KORG miniKORG 700FS
Monophonic 2-VCO Analog Synthesizer
with CV/GATE, MIDI, USB
and Arpeggiator
Price: 1.999 Euros / USD
Further Info:
www.korg.com