Since the Juno synth family (obviously) needed some transformation into the new era, that anticipated "last stand" (see Roland Jupiter-X test report) does not seem to have been defeated yet. Like the Jupiter-X, the newly developed JUNO-X is a multitasking machine with drums, loudspeakers, bluetooth and other extras that modern musicians apparently need.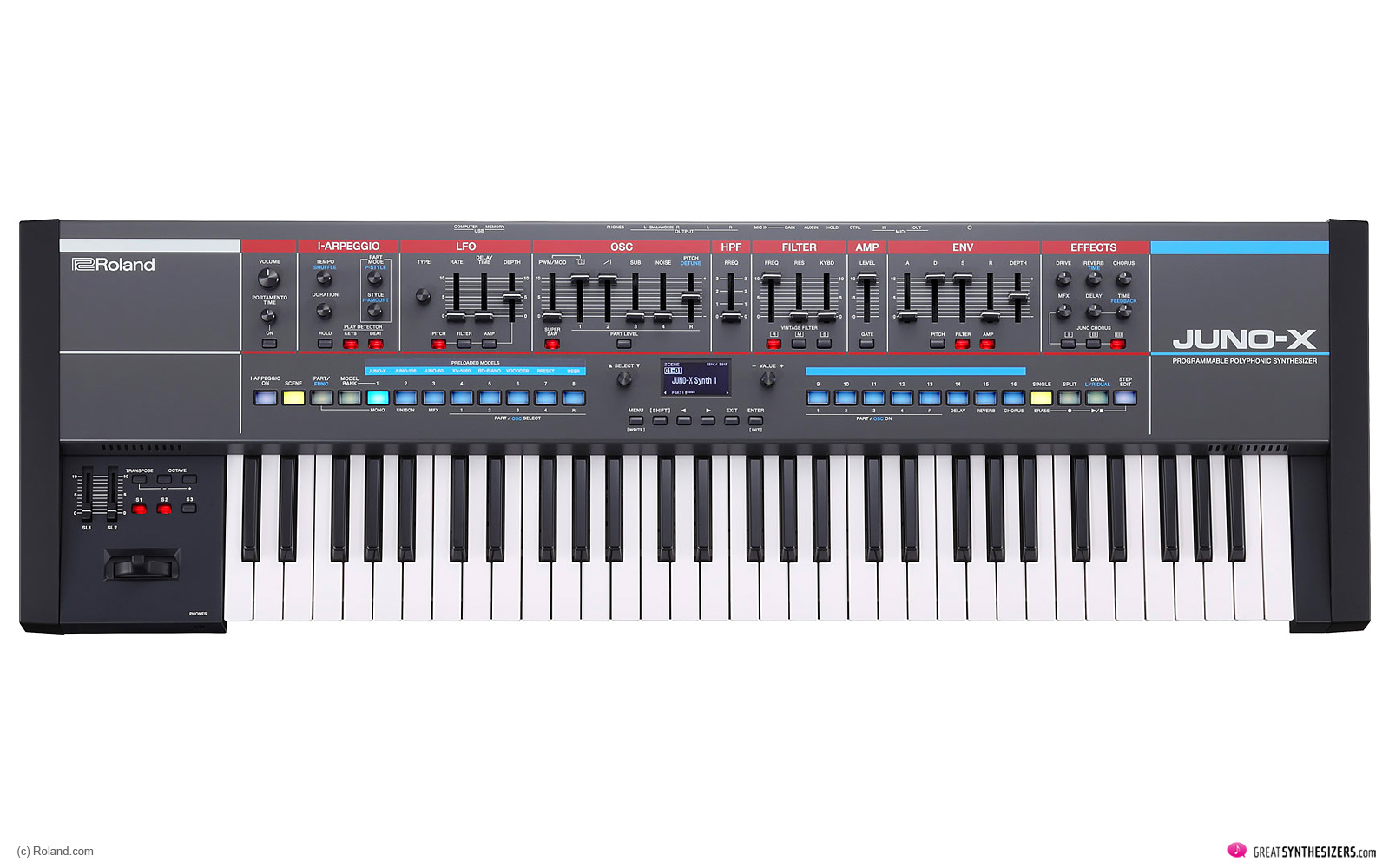 "JUNO-X elevates Roland's legendary synthesizer series into a new era, fusing authentic vintage spirit with modern creative power. Compose and perform with the next-generation JUNO-X engine, historic JUNO-60 and JUNO-106 Models, sounds from the XV-5080 and RD pianos, Model Expansions, and more. And bring them all together with a familiar hands-on interface that welcomes you like an old friend. Backed by the immense range of our ZEN-Core Synthesis System, JUNO-X goes wherever your music lives—past, present, or future.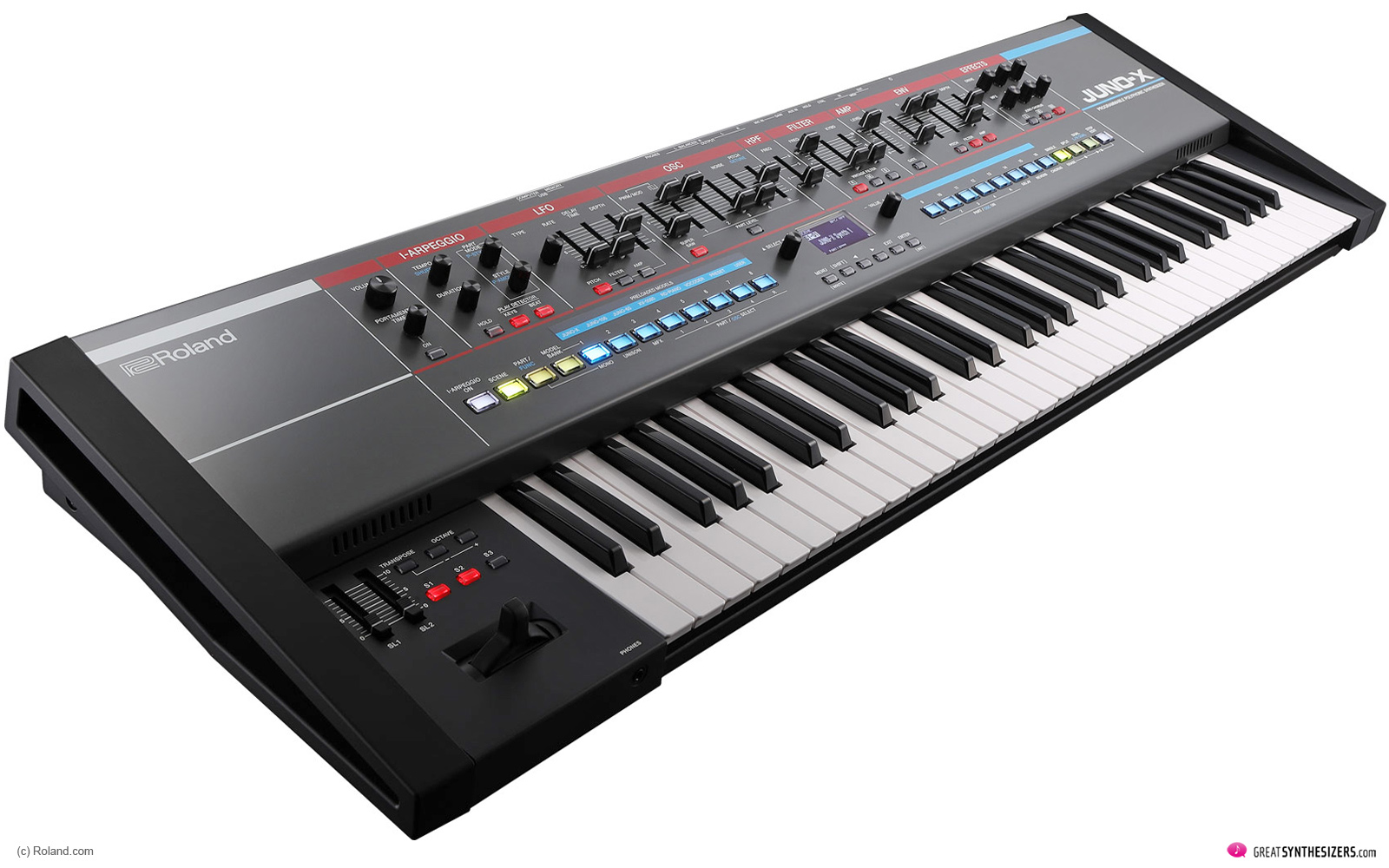 Somehow you quickly stop reading, right? All the marketing nonsense is a bit tiring, at least for veteran Roland enthusiasts. Buy an original instrument – still readily available – and you have the great SOUND you are looking for.
x
After all, the new JUNO-X costs nearly 2,000 USD / Euros, more than a used Juno-106. On the other hand "… JUNO-X brings the best of the past together with Roland's latest technologies, reimagining the vintage JUNO experience with vastly expanded sound possibilities and free-flowing tools tuned for today's music. It delivers the full capabilities of the native ZEN-Core engine, along with genuine recreations of JUNO synths and other legacy Roland instruments."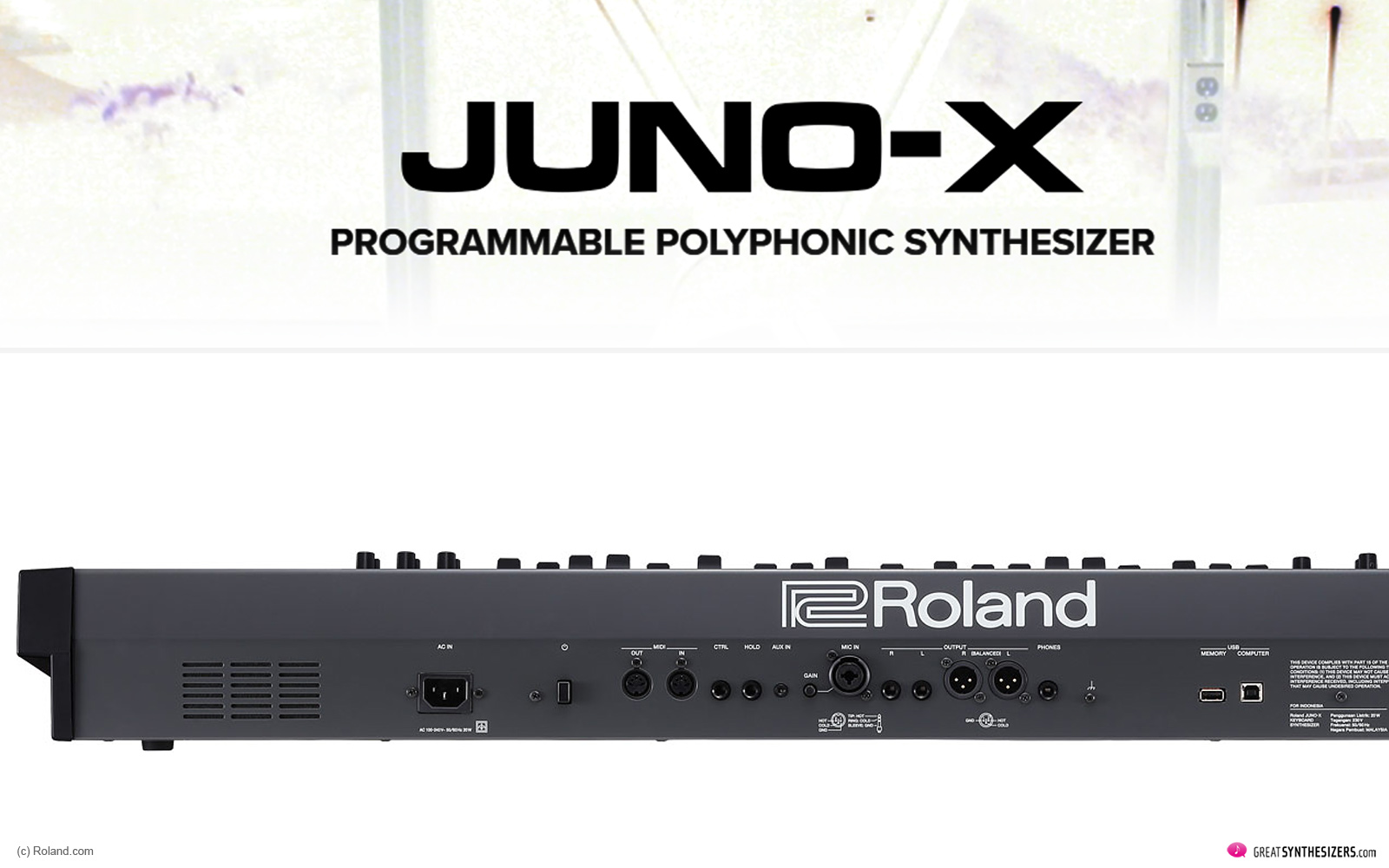 The newly developed JUNO-X may be Roland's very last stand. Vintage synths can't be replicated in any way, and it's time to leave the past behind.
Listen to the Roland JUNO-X:
---
Link: www.roland.com