First, this instrument was to be called THE MACHIN. Now it became Baloran THE POOL. Which fits thematically nicely to its forerunner, THE RIVER. Above all, Laurent Lecatelier – head of Baloran – has a beautiful pool in his garden. Be that as it may: Unlike THE RIVER, the new monster-synthesizer from France does not come with its own keyboard, but is a rack-synth with a huge touch-display and a potent hardware step-sequencer.
THE POOL features:
The operation modes MONO, DUAL, POLY
2 VCOs and 2 digital oscillators, 2 mixers
4 VCFs, 4 envelopes, 3 LFOs, 2 VCAs
A 16-step hardware sequencer
An arpeggiator
Much more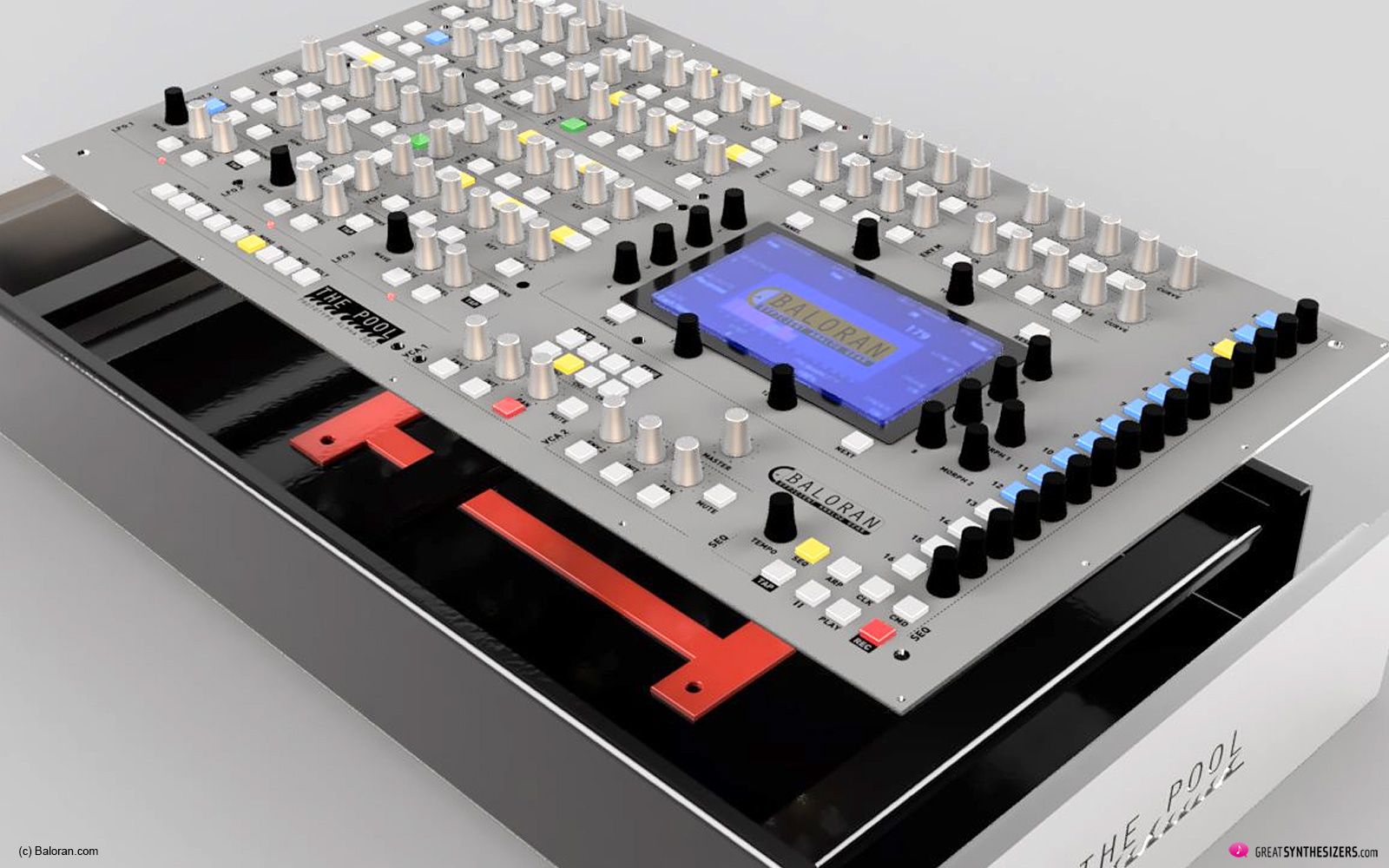 THE POOL is likely to be available in different configurations (polyphony?) And at different prices. More information will follow at the end of March.
First sound samples:
---
x
Website Manufacturer:
https://baloran.com
Baloran Youtube-Channel:
https://www.youtube.com