Today, Axel Hartmann would be called an influencer. Someone who has had a massive and lasting impact on the synthesizer world (and still does so). And although his name is not often found in the encyclopedias of music history, he should be listed right next to Harald Bode, Bob Moog, Alan Robert Pearlman, Tom Oberheim, Ikutaro Kakehashi, Fumio Mieda, Wolfgang Palm, Chris Huggett and other important personalities in synthesizer history. Hartmann's influence on the design and ergonomics of electronic instruments – especially of synthesizers – remeins high since more than 30 years …
Axel Hartmann has launched a new website: www.axelhartmanndesign.com – taking into account his own life's work.
The timeline in particular is a true goldmine for synthesizer enthusiast. All milestones from the glorious Hartmann design company can be found here. Who doesn't know those grandiose instruments with that typical, timeless Hartmann touch?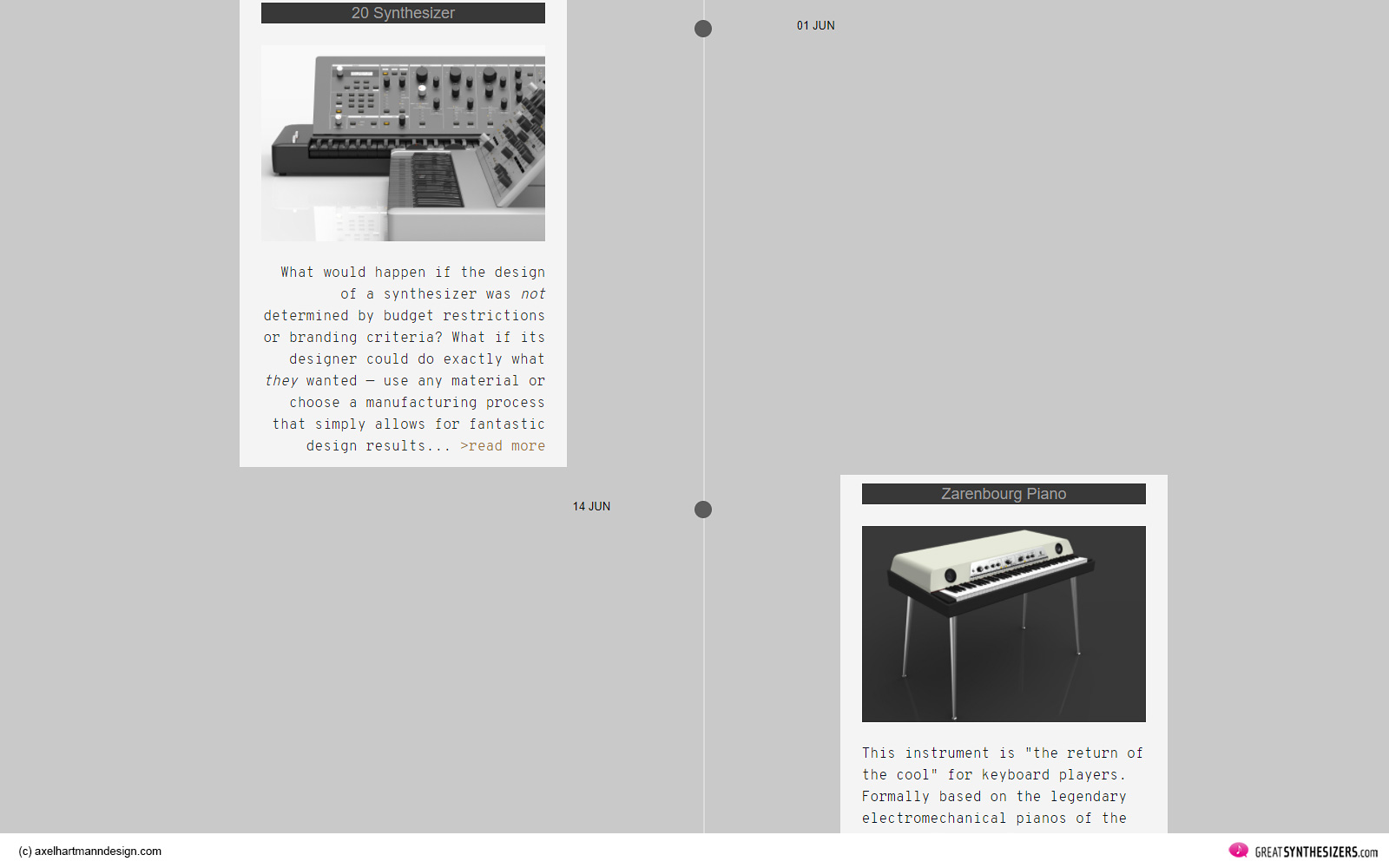 Congratulations to Axel Hartmann on his new website. And many thanks for his countless contributions to gracefully designed, clearly structured and ergonomically appealing synthesizers / electronic instruments over the past 30 years. Merci!
---
x
Axel Hartmann Design:
www.axelhartmanndesign.com