The OB-X8: high-quality hardware, comfortable feel, a beautiful synth design and a luxurious control panel. A (quasi) remake of the classic polyphonic OB series, a mixture of OB-X (optics) and OB-Xa/OB-8 (features), plus a few modern extras.
"Creating the classic OB sound required more than just replicating vintage oscillators, filters, and envelopes.
The Oberheim design team exhaustively analyzed and recreated the complex interactions between the various components of each OB-series synth to capture their nuances and character.
The result is the most faithful, authoritative renewal of an analog classic possible — with all of the warmth, subtlety, and presence of the originals."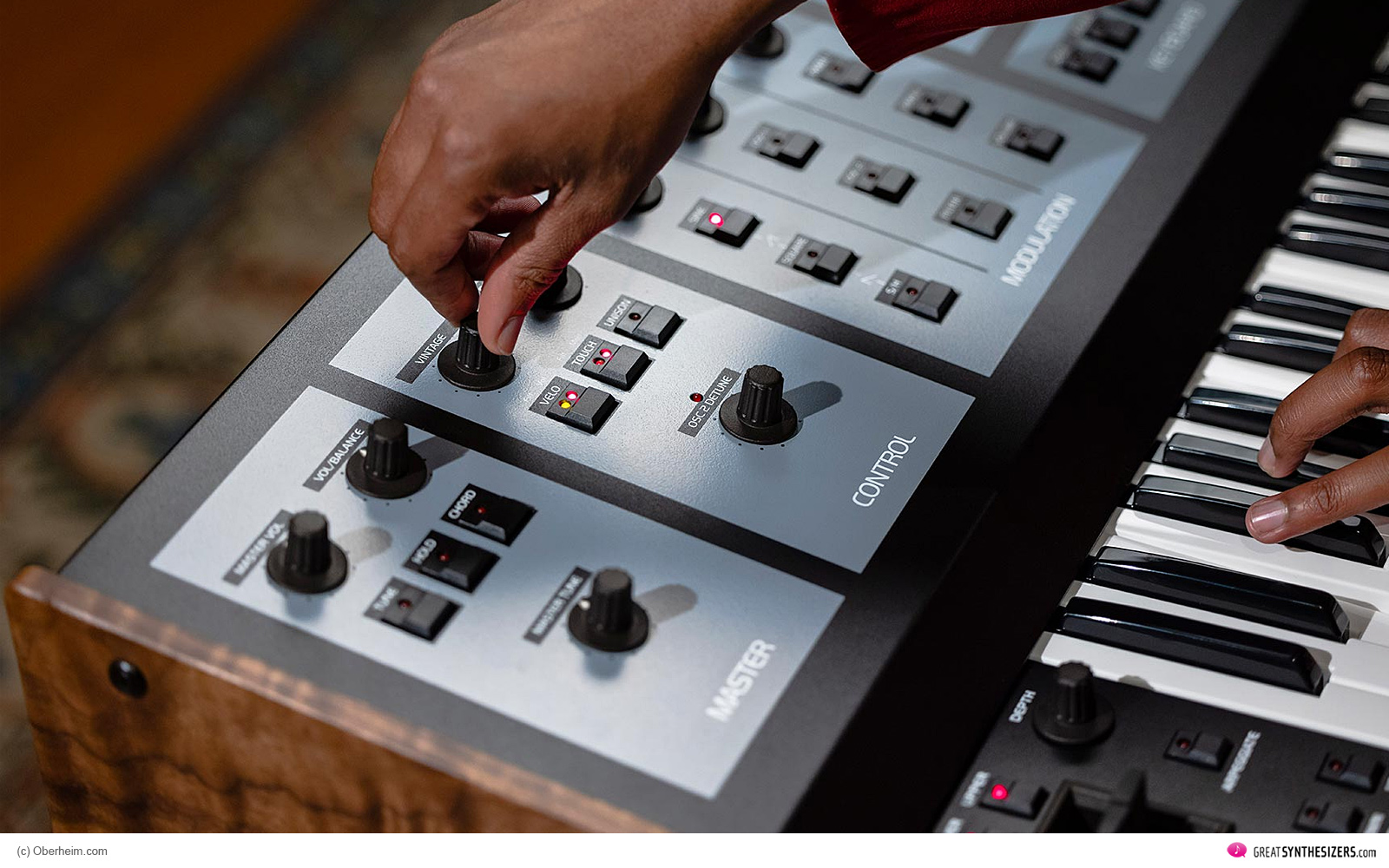 The positive: X-MOD is back again, which is great. The oscillators are called SEM/OB-X lineage oscillators and the filters are even represented in a pack of three:
"First, the classic SEM-lineage, two-pole, discrete low-pass OB-X filter is here, with its unmistakable ballsy sound. But it's even more powerful on the OB-X8 because we've included not just the low-pass mode from OB-X, but all modes of the original SEM design — low-pass, high-pass, band-pass, and notch, exponentially expanding the sonic possibilities."
The SOUND of the OB-X8 is – according to our first impressios – powerful, stereophonic (voice panning was retained), flexible (from bass to pads to sync and FX) and "modern retro". Definitely an asset for studios that don't call a vintage Oberheim their own – if only because of the attractive user panel, the luxurious programmability and the full (if somewhat modern) analog sound.
The OB-X8 costs approx. 5,000 USD / 5,500 Euros.
---
Link: www.oberheim.com