SuperBooth 2019. Not in his wildest dreams could a synthesizer / modular fan expect to find a trade fair in the class of SuperBooth 2019. But, look! SuperBooth is for real! This year it took place in the middle of May. Countless exhibitors, countless instruments, many a novelty and many a tried and true model. And most important, the people "behind" those machines …
Our visiting day was Saturday, the last of the 3 days of the fair. Bright weather welcomed visitors arriving at the FEZ Berlin …
Inside the FEZ we immediately got down to business. We took the first half-floor on the run and reached the Arturia booth (a little like a space station) where Frank Orlich (Tomeso) and the star of the ring – Arturia's MicroFreak – were waiting for us …
Tomeso not only distribtes Arturia, but also Modal Electronics. The new CRAFT Synthesizer is probably the ideal synthesizer for small studios or for on the go.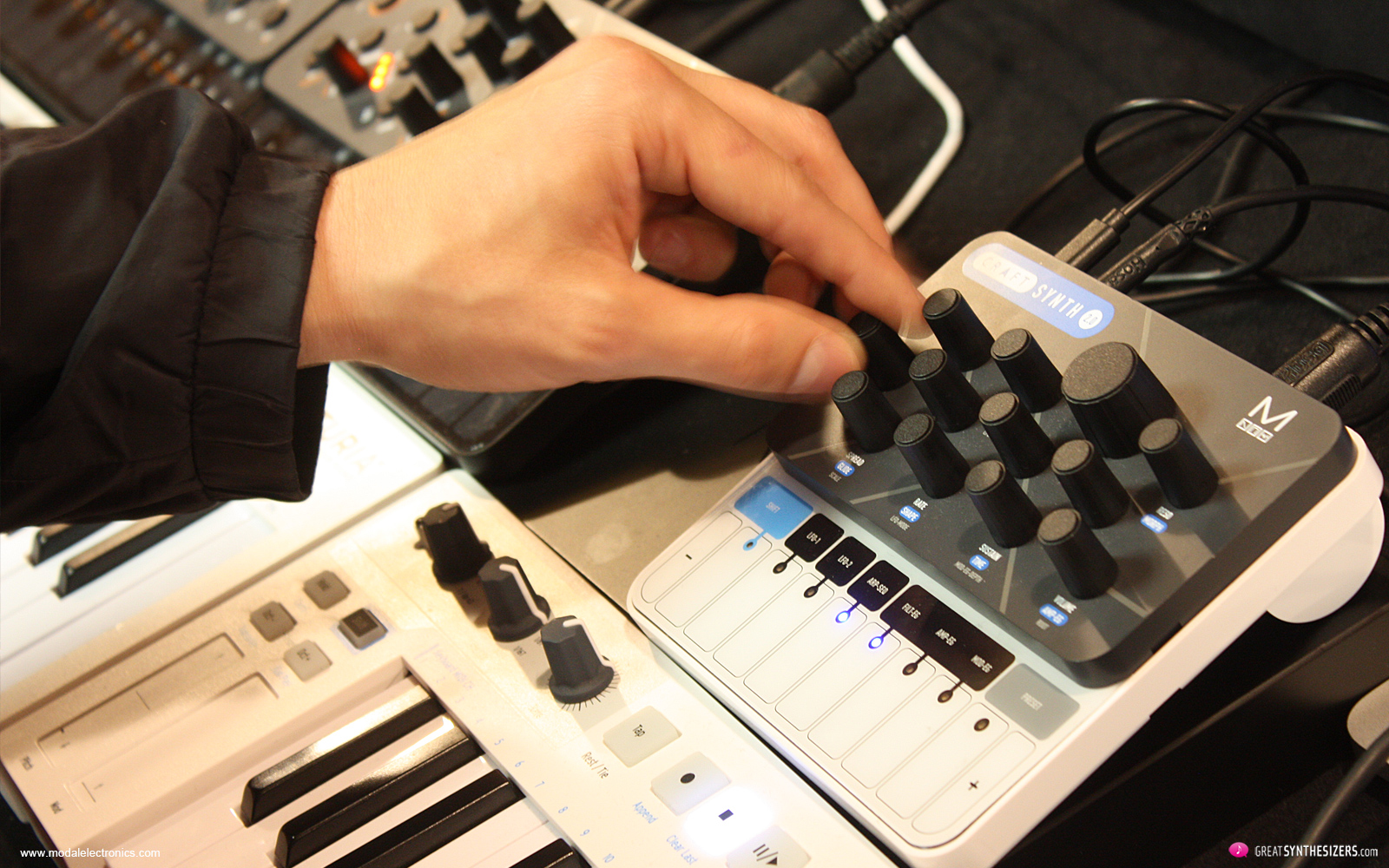 Just around the corner we came across the big module systems. Moon Modular and Synth-Werk, both "Made in Germany".
Gerhard Mayrhofer demonstrates the excellent sound quality of the 901 VCOs – the oscillators used in the earliest Moog Modular systems.
Especially expressive, a visit to Christophe Duquesne, who played the Haken Audio Continuum  through an acoustic resonator. "Onde – La Voix Du Luthier" would do very well in any electronic studio. A room simulator in a class of its own …
With its "huge" resonance body, La Pyramide is – not surprisingly – a little more expensive …
In need of some coffee, we changed halls and came across the modern version of the legendary Synton Syrinx synthesizer. The new PAN is scheduled to go into production this fall …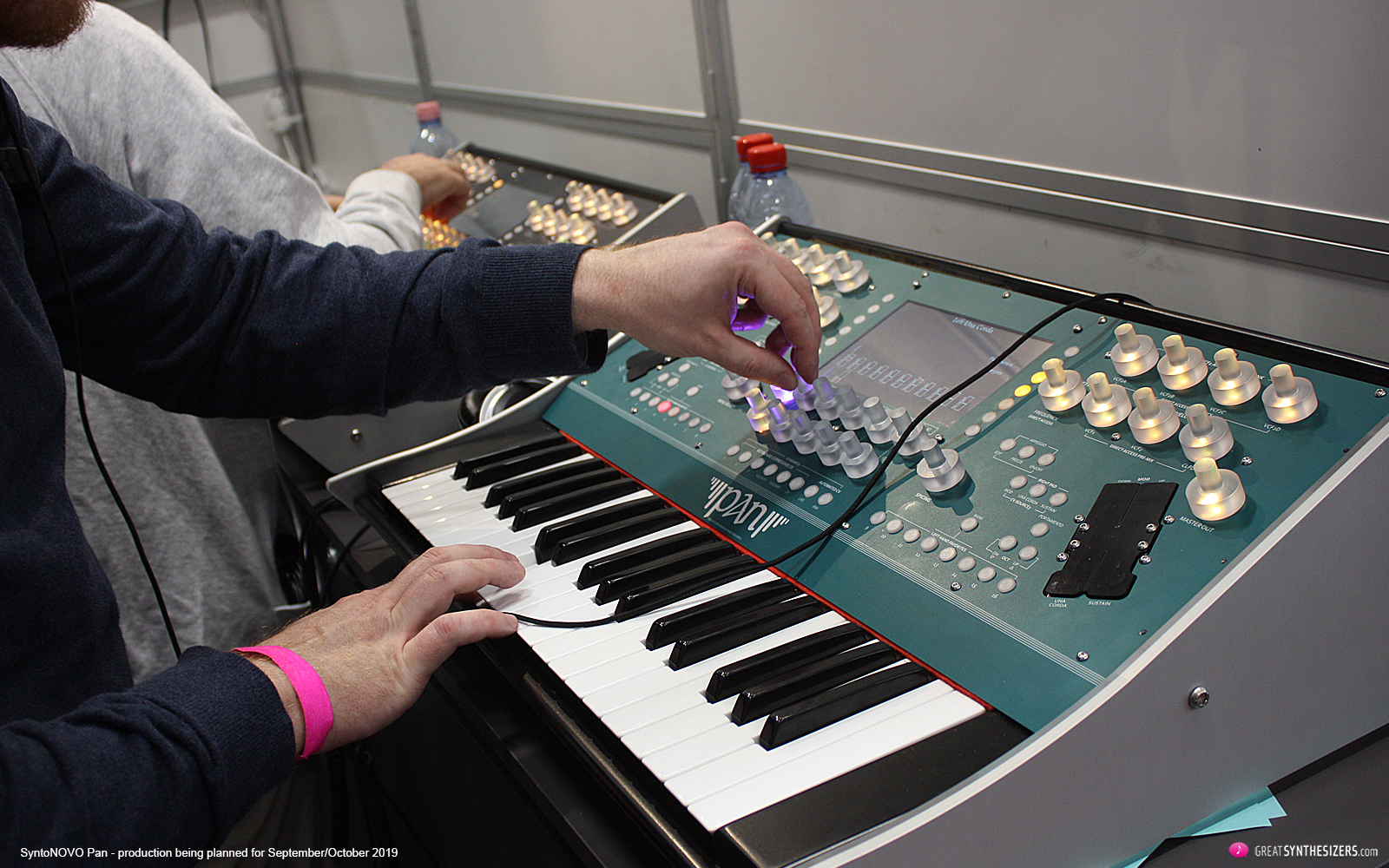 More impressions of SuperBooth, on the way back to the main building …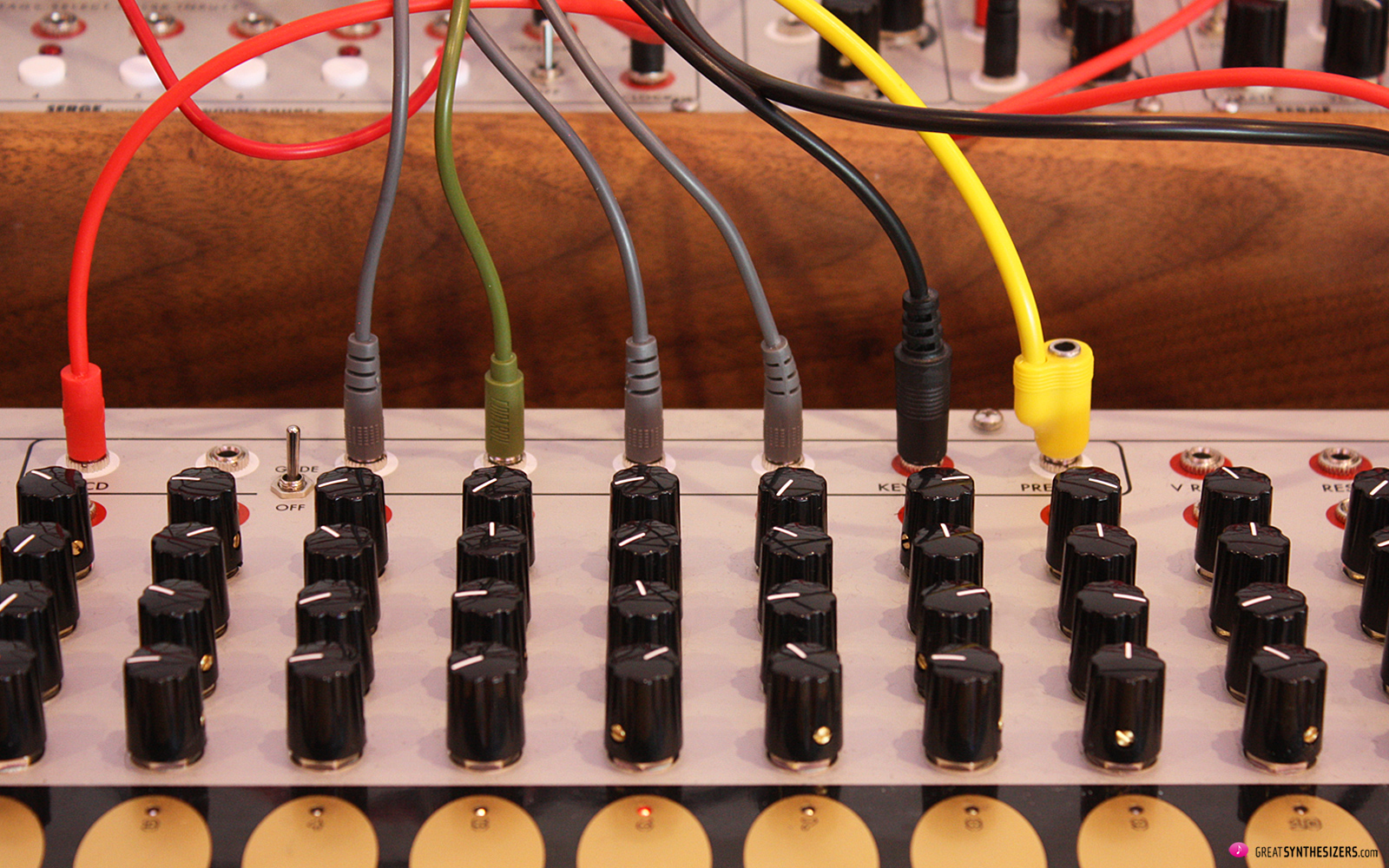 Back in the main hall, Thomas Haller of Vermona shows us some of his instruments …
… and visitors that look closely discovered a new Vermona module: The meloDICER …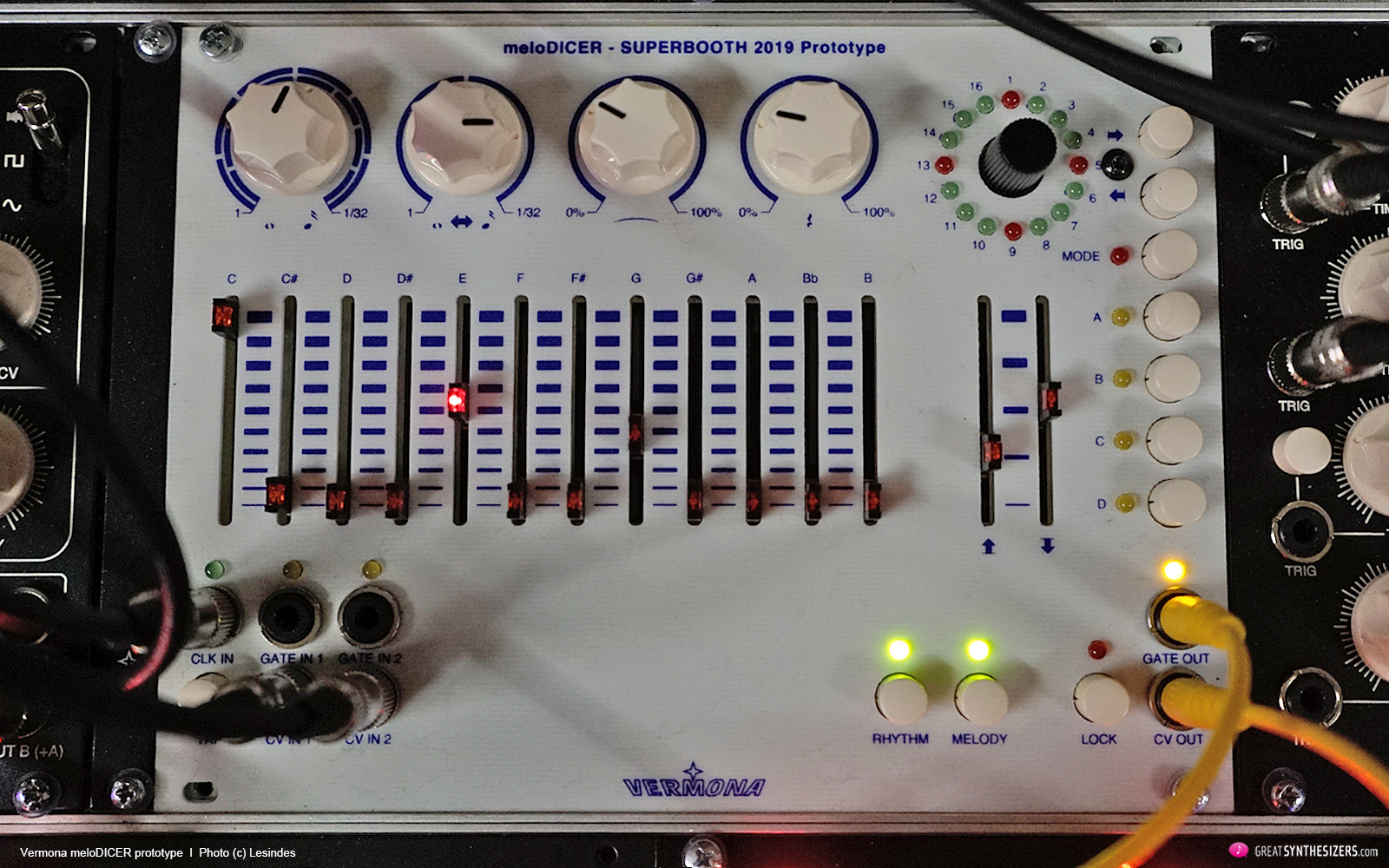 At this very point we met two synthesizer pioneers: Dave Smith and Dieter Doepfer …
Doepfer focused on the presentation of his latest modules: The new polyphonic modular system, and the latest A-100 Vintage Edition modules …
A detour brought us to GRP. The Italian synthesizer designer was represented by company founder Paolo Groppioni and by musician Enrico Cosimi …
Enrico Cosimi tirelessly presenting the new GRP V22 vocoder …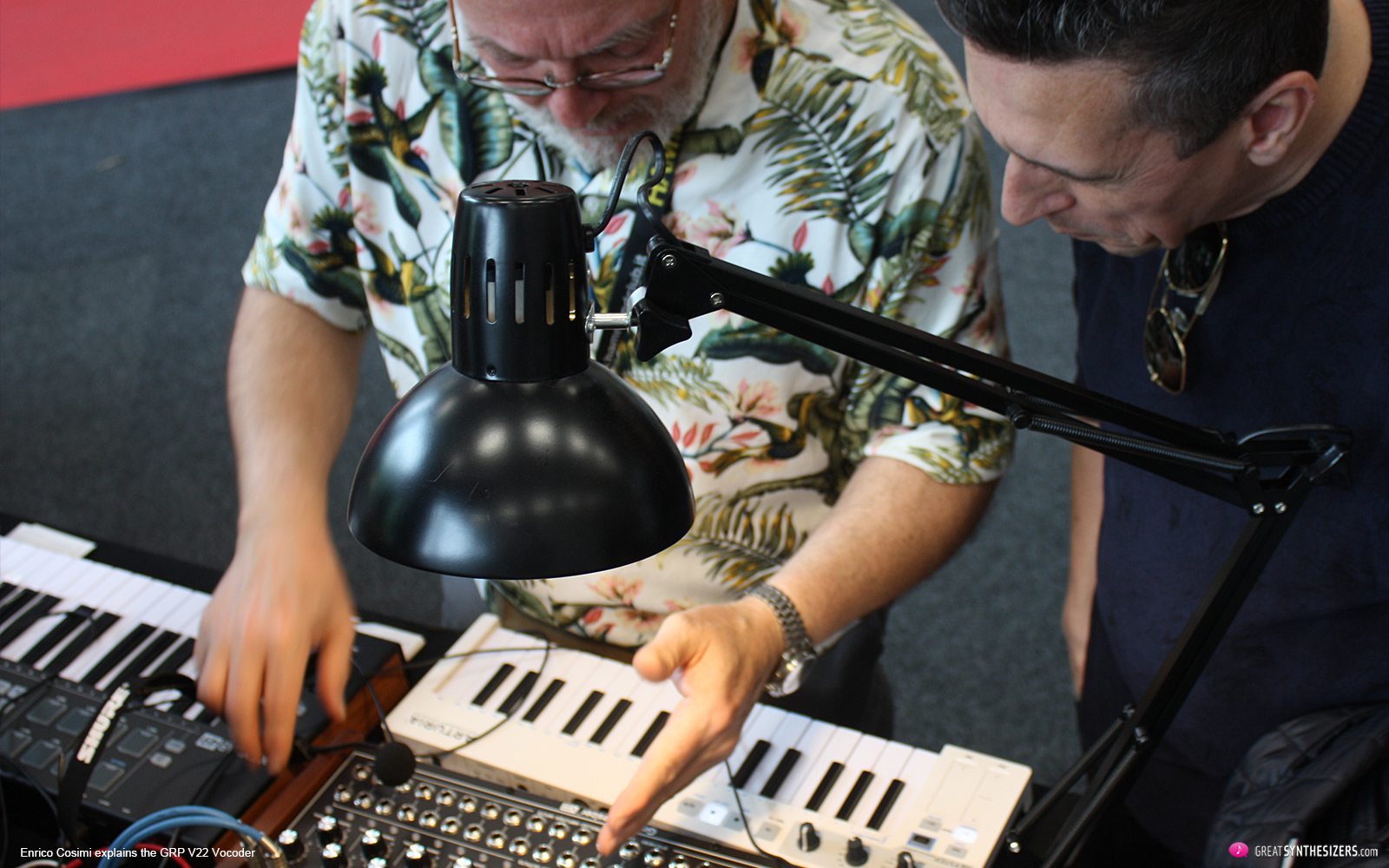 The GRP Eurorack modules, GRP R24 sequencer, the GRP A4 and GRP A2: Sought-after objects among SuperBooth visitors …
Instruments as far as the eye can see. Once again, SuperBooth presented itself in top form.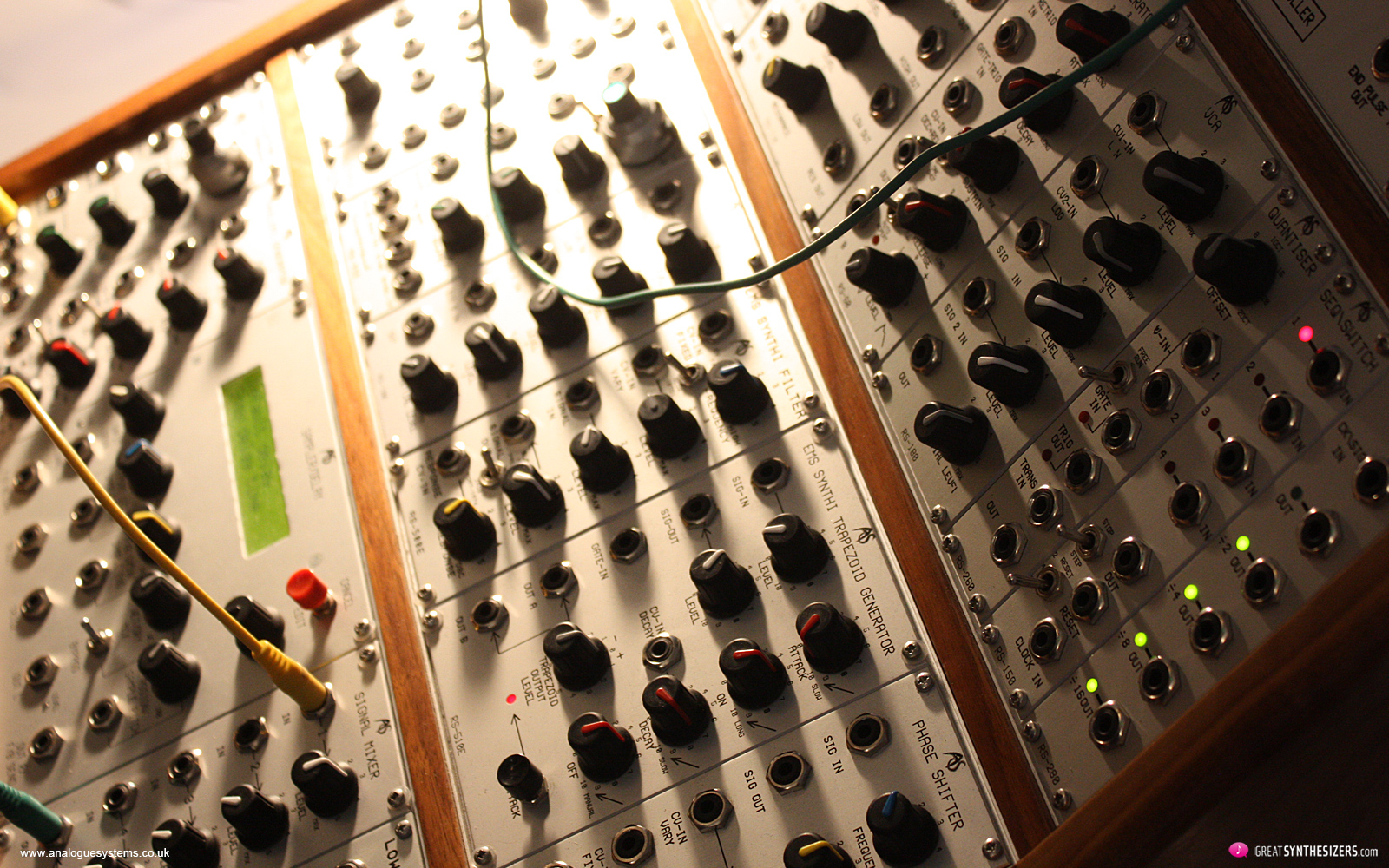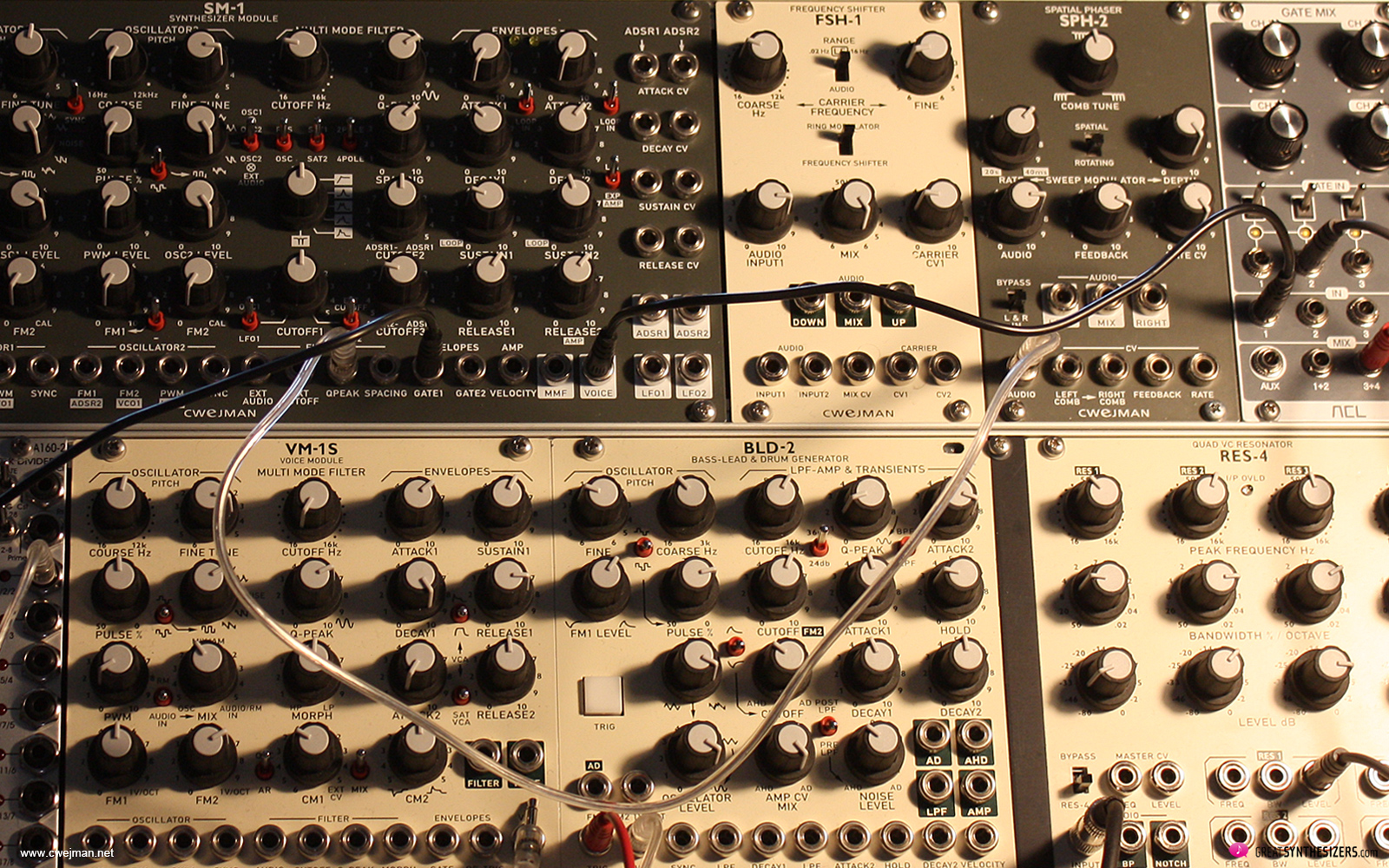 The SUPER 6 caused quite a stir. A new synthesizer from UDO Audio.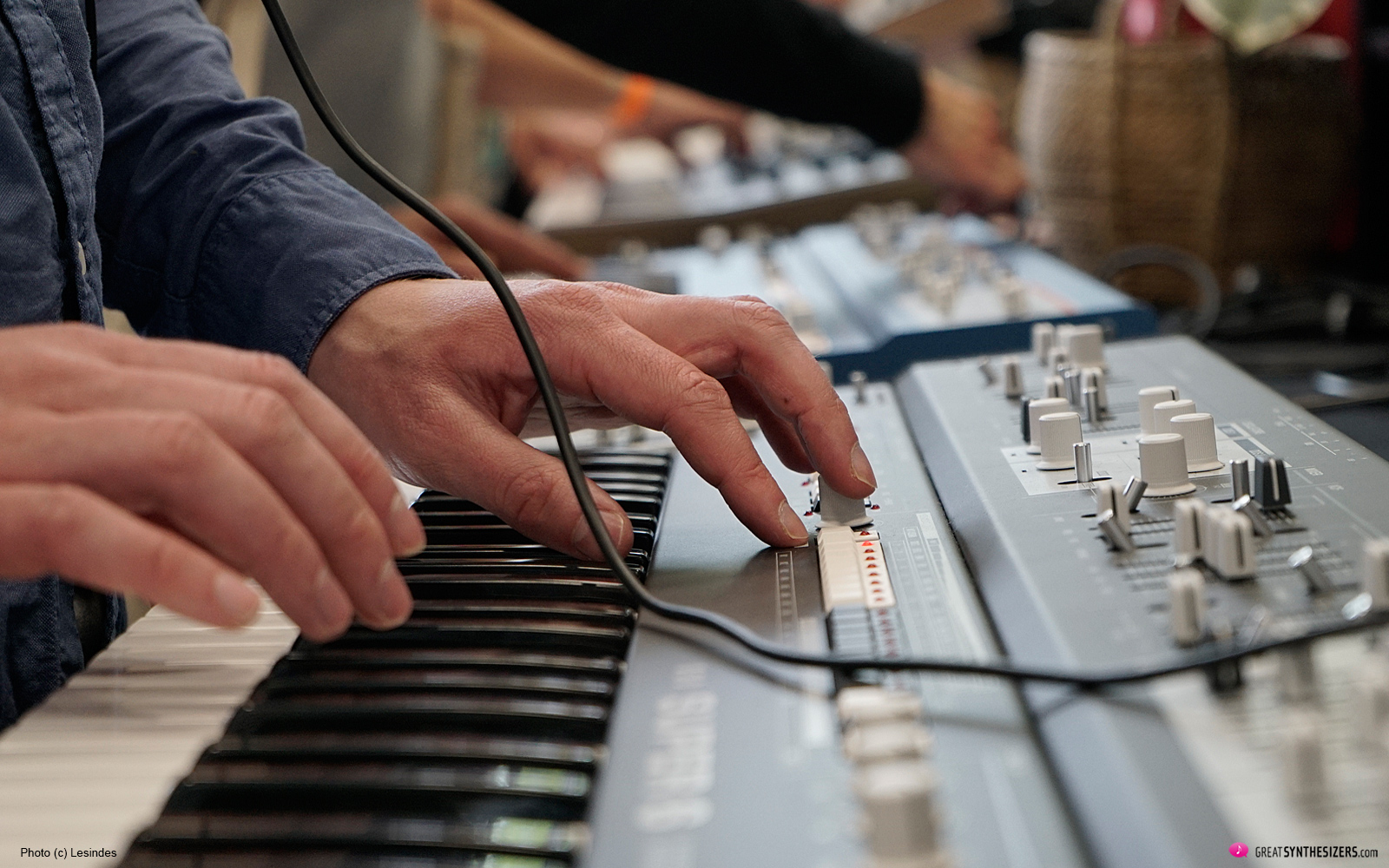 Novation's latest addition, the SUMMIT, another sensation. A doubled "Peak" synthesizer with keyboard and other goodies …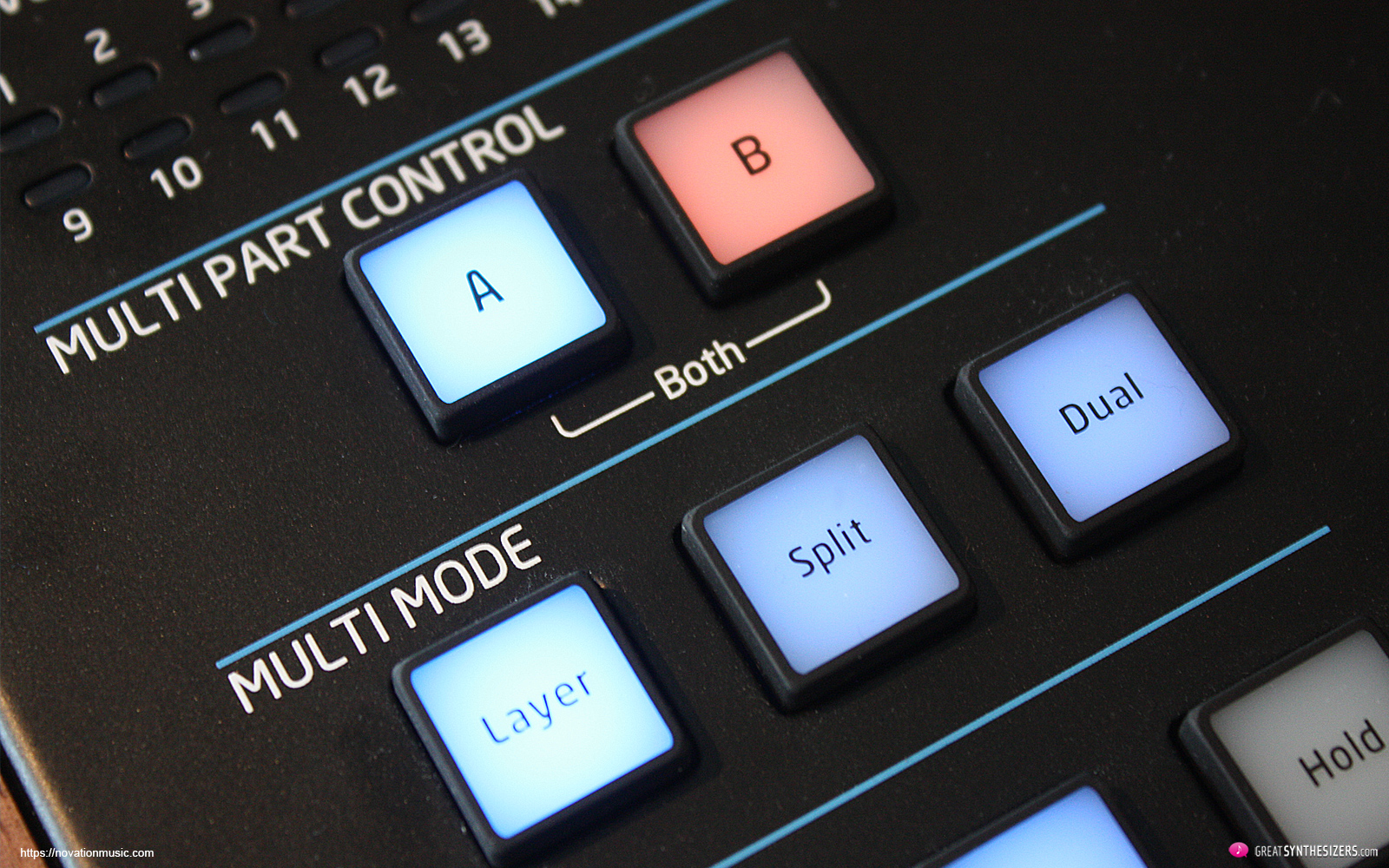 The "Peak", of course, remains in the Novation portfolio. Small, handy, practical …
At some point we also came across Behringer. Their ranks of so-called "clones" are growing and growing. Whether this is a benefit for the music market (or hazard), has yet to be decided. The  instrument's manufacturing quality impresses in any case …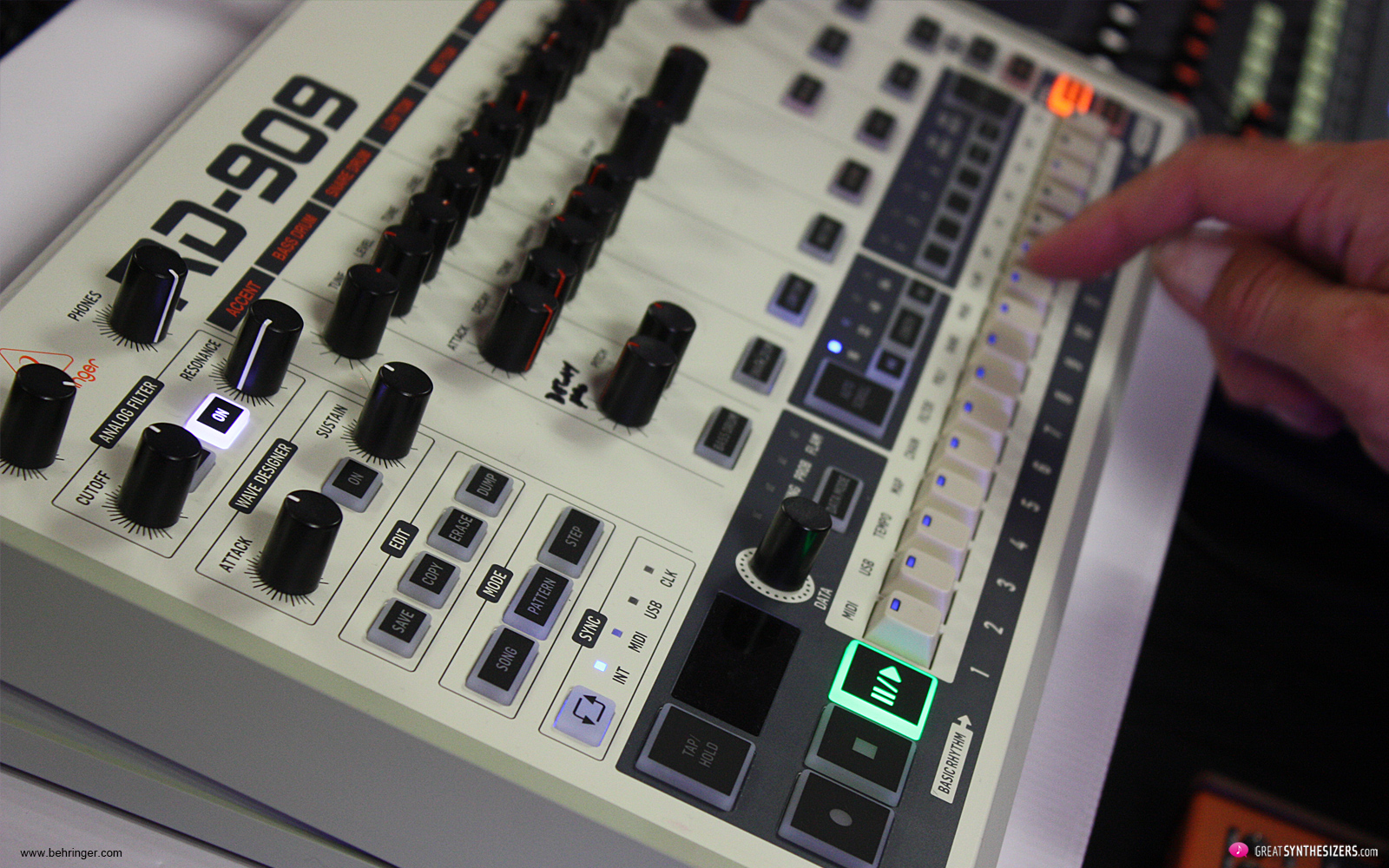 It wasn't exactly quiet at Jomox. Jürgen Michaelis brought his very personal Sunsyn to the Booth. During the last years, the Sunsyn has mutated into a legend …
Despite the urge for another coffee, we stuck to it, bravely running up and down the halls. How about the colorful modular systems of Teenage Engineering …?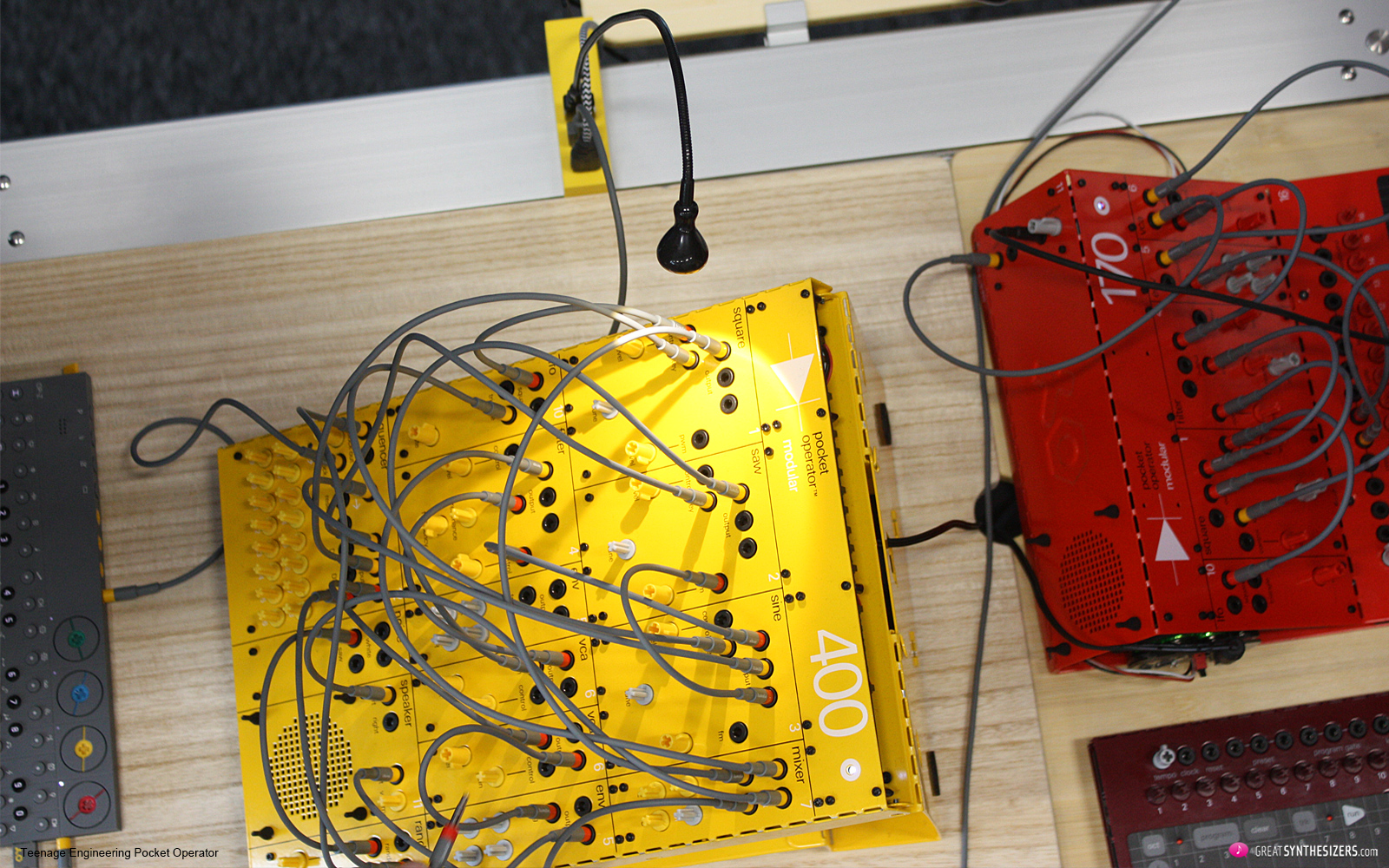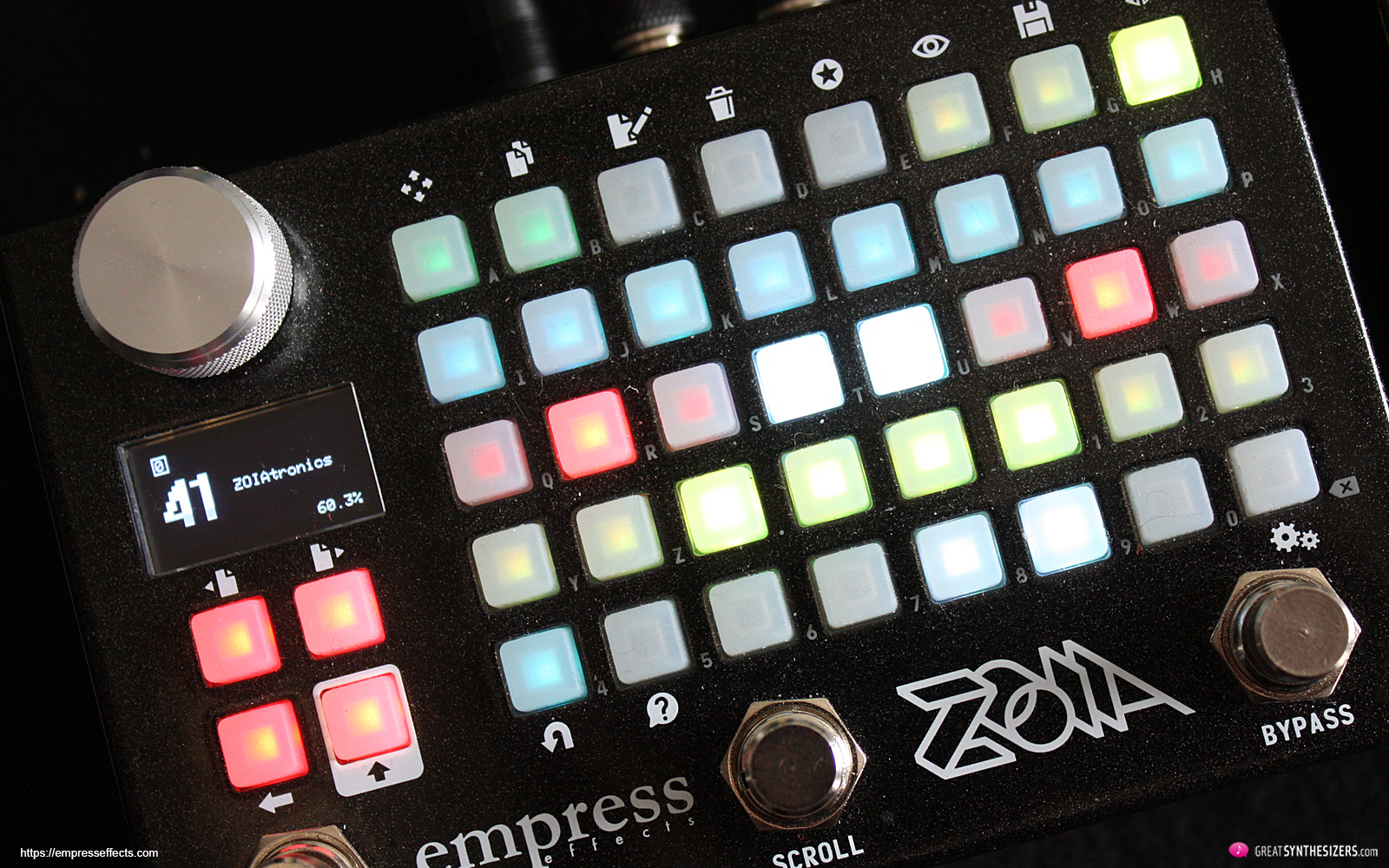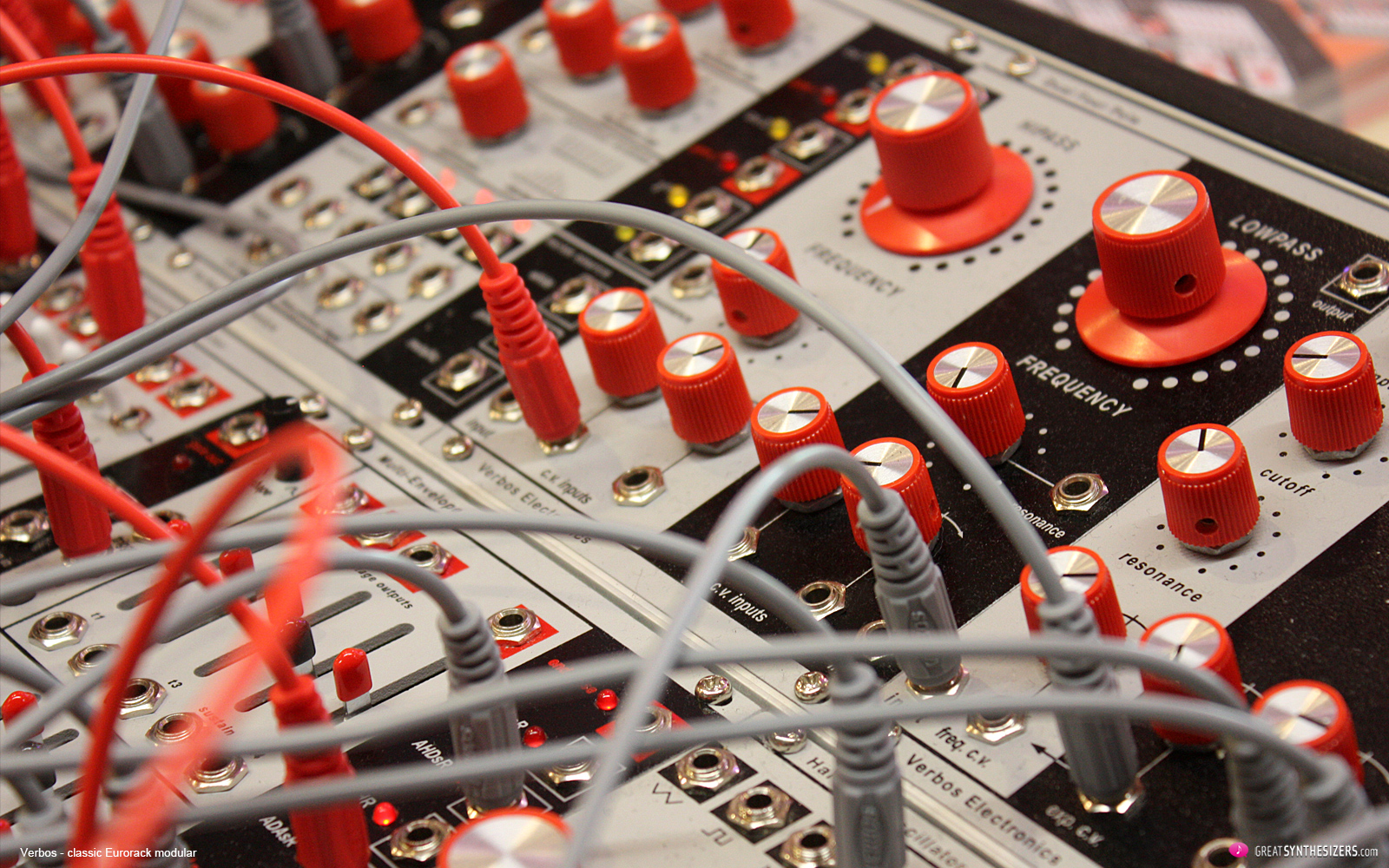 We were very pleased to meet Laurent Lecatelier from Baloran. His wonderful THE RIVER synthesizer is, happily, in great demand …
Finally that obligatory visit to Moog Music. As in previous years, the dimly lit show room was reminiscent of a shrine (which may well hold true for many visitors). In addition to the modular systems Moog ONE and GrandMother, there was also the new Matriarch synthesizer.
Continue with part 2 of the report …
---
Links: