Our first installment was all about pre-wired electronics (synthesizers), but now we're getting down to the nitty-gritty of our synthesizer-life: the very lifeline of SUPERBOOTH – modules, modules, modules.
Without really counting, I would estimate that there were more modules present than visitors. All those patch cables would certainly have been long enough to circle the earth. Am I exaggerating? Well, maybe a little … Be that as it may, that's the impression I got.
Eurorack-modules of any significance from every company were there (except from Korg and Yamaha). Many producers are on their way to being able to offer not only individual modules, but complete modular systems.
Which include of course Make Noise, Verbos, Malekko, Pittsburgh Modular, Erica Synths, TipTop, ADDAC, Waldor, etc. Studio Electronics and GRP and Radical Technologies are relatively new to the game.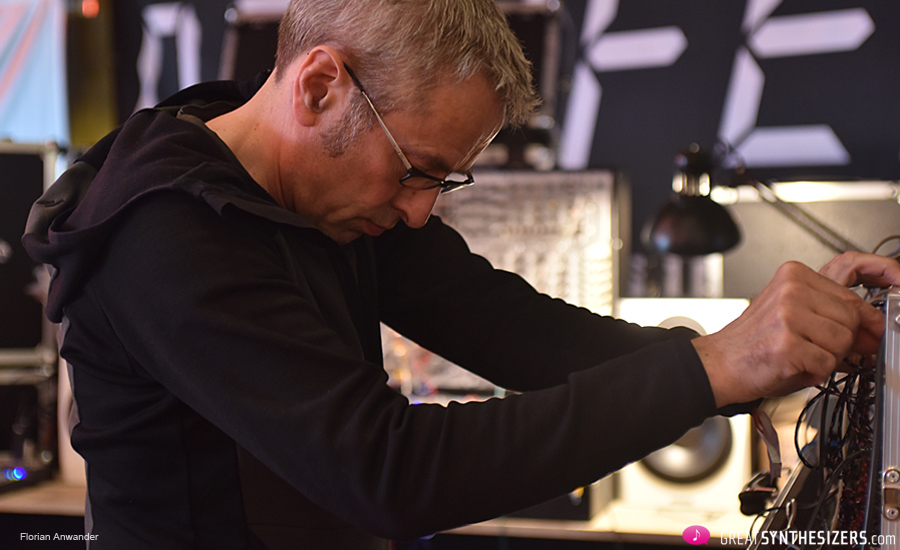 Let's start with those modular classics. First of all, Doepfer, offering not only their silver-line modules, but also a vintage black design.
Moon Modular is reminiscent of the legendary Moog (in design and size) …
… although the instruments of Analogue-Systems are almost pocket-sized in comparison.
Some of the systems stood around, somewhat forsaken, but others stood in the limelight of attention – like the TipTop performance.
There was a lot of jostling in some of the modular cubbies.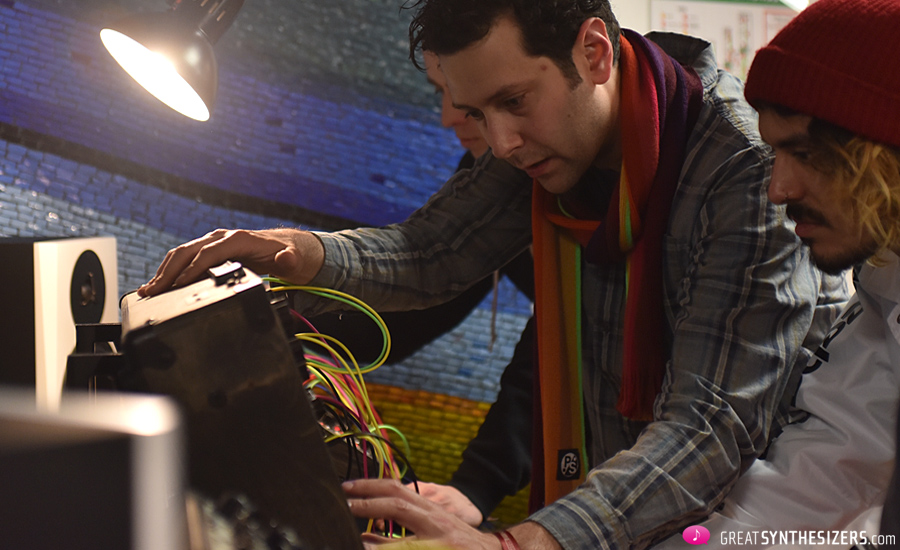 Rush hour at Pittsburgh Modular …
The AQA ElektriX/Advanced Circuit Lab was impressively grey. And the Malekko machine was beautifully illuminated …
Curetronic released a small bass-drum box called "Specht" (woodpecker). Available in Summer …
Useful performance gear by audiowerkstatt.de …
Studio Electronics modules have crazy names like wie Sci Fi, Grainy Clampit or Tone Star.
Verbos modules in its classic design …
… and Harvestman, this time a little more delicate and in orange.
Need a break?
Have a look at the Sputnik-mosaic.
Refreshments can be had at the cash register. Anybody looking for some peace and quiet or for some literary inspiration could step aside and into a Casino. Then again, there was a huge area set aside for repair jobs …
Back to the show! Z.Vex is new in the modular scene …
Radikal Technologies presents their VCF and VCO …
All these modules are looking for a nice home …
Gorgeous: Modulör114 from Sound Machines …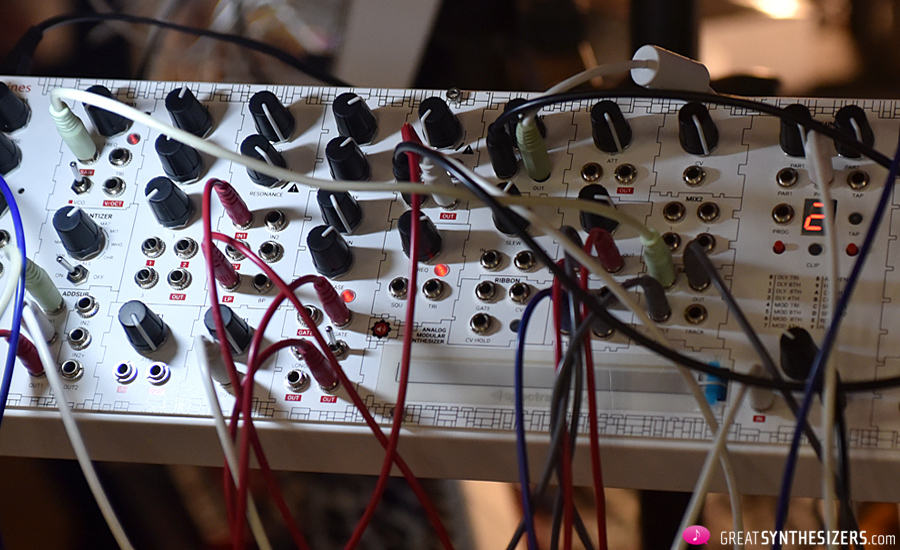 Kenton Electronics is still alive …
Noble modules from Frap Tools …
Lots of cables at ADDAC …
Morphagene from Make Noise …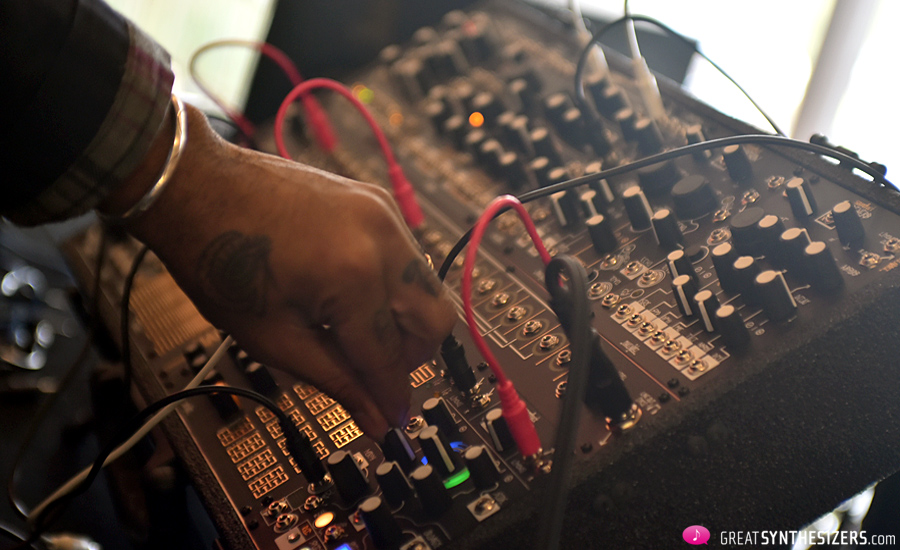 Funny, these muddy colors from Dreadbox …
Serge Modular Reissues from Random Source … that's something new …
Koma Elektronik from Berlin …
… and its crazy "laboratory" …
Dada Machines – controlling "real" instruments …
Finally, a few shots from 4ms, CG Products, Befaco (white), Ginko Synthese, Music Thing Modular, Mordax and Rossum …
—————————————————————————————————————–
Links / reports: