We're always surprised by the brilliant projects that are realized by private synth enthusiasts. Such as this luxurious RAM card for the Sequential Prophet VS made by a German musician. He owns two VS synthesizers and has solved the ubiquitous problem "rare and expensive original VS RAM cartridge" in his own way …
His VS RAM card with 16 banks – we're talking about 1600 sounds! – comes in a very sturdy, well-made plastic case. Unlike the original cartridge, there's a little display, and there are two blue pushbuttons for stepping up / down the sound banks.
Only bank 1 of the RAM Card is filled with "real" sounds. The rest contains random programs, waiting to be filled with own sound creations!
Since this is a private project, the RAM card is certainly not an industrial product with the finest refinements …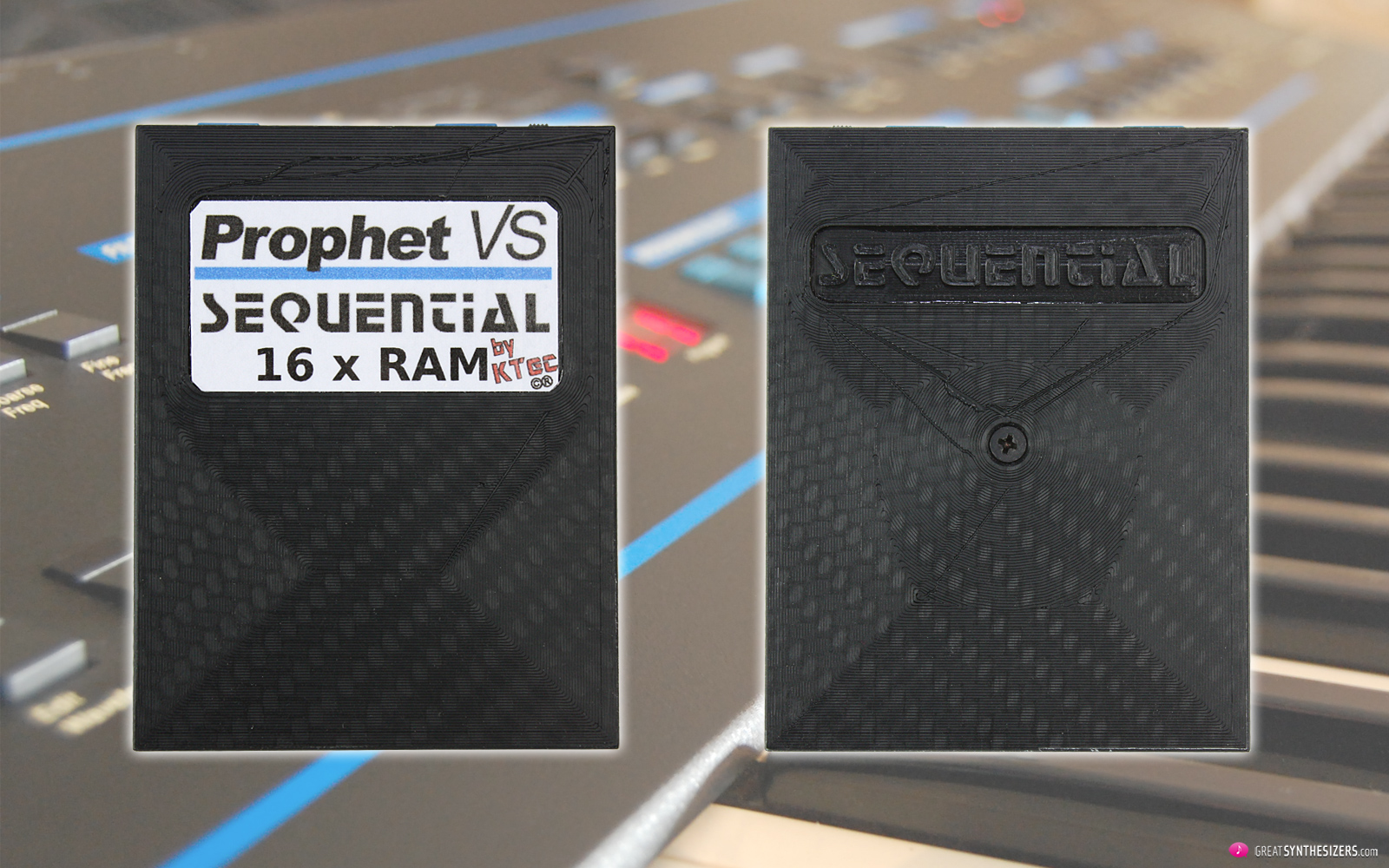 The card's housing is made in a 3D-printer, resulting in a slightly rough surface. But that's ok – the intention of this project was functionality, not a nomination for the design award.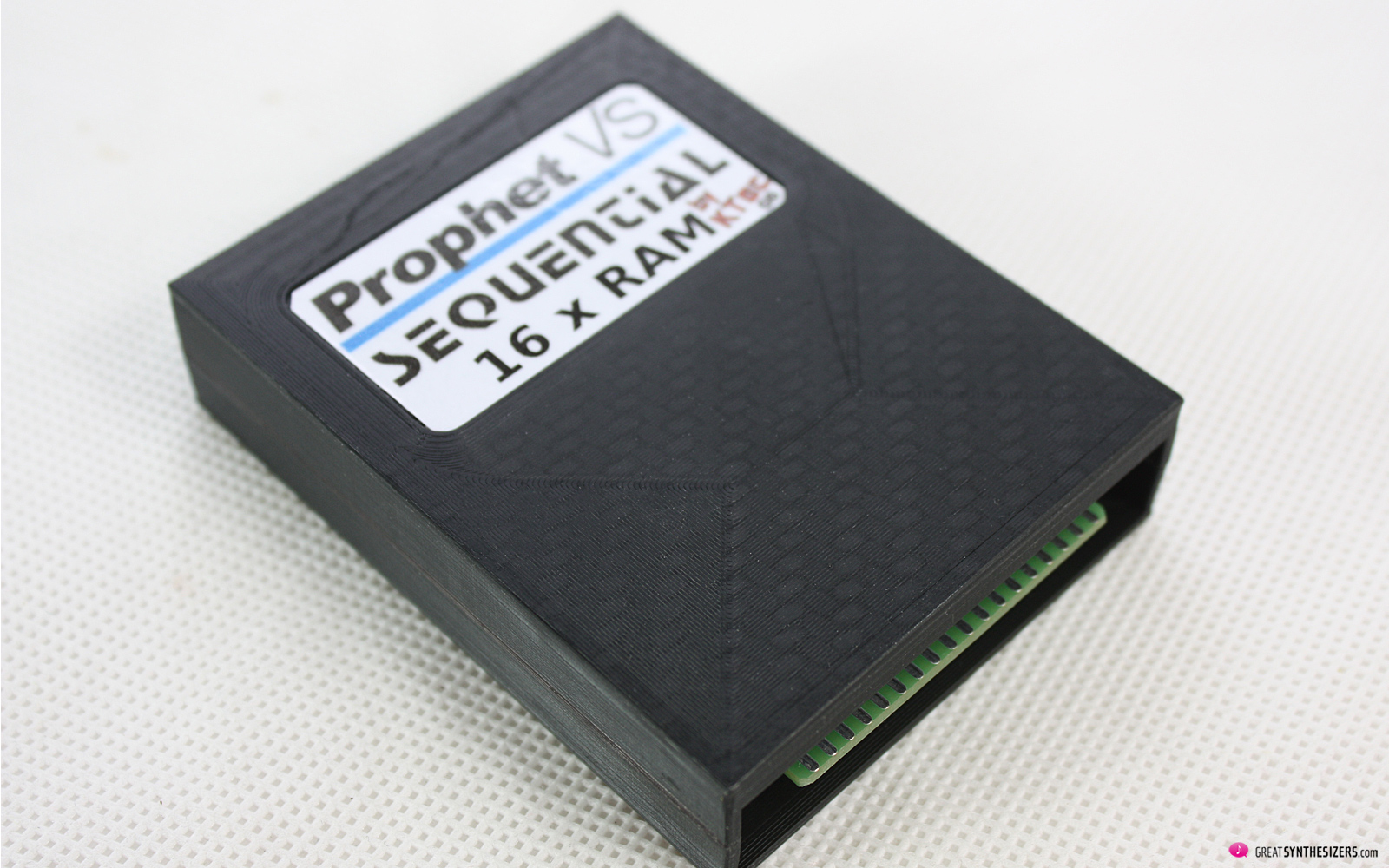 Nevertheless, the optical result is still very respectable. After all, it's all about the possibility of (massively) storage of Prophet VS sounds anyway. Thanks a lot for this successful product!