Mark Jenkins' "Analog Synthesizers" first appeared in 2007. A lot has happened since then. Reason enough for a second edition: The new book – 448 pages ! – was issued July 2019. It includes all the Roland Boutique synthesizers, Behringer instruments, Moog ONE, Waldorf Quantum and lots of ​​Eurorack modules … in short: (nearly) all the instruments currently available on the market. And while the first edition came with a CD, there is a dedicated website now for the second edition … with lots audio / video material on countless synthesizers / modules.
Analog Synthesizers charts the technology, instruments, designers, and musicians associated with its three major historical phases: invention in the 1960s–1970s and the music of Walter Carlos, Pink Floyd, Gary Numan, Genesis, Kraftwerk, The Human League, Tangerine Dream, and Jean-Michel Jarre; re-birth in the 1980s–1990s through techno and dance music and jazz fusion; and software synthesis. Now updated, this new edition also includes sections on the explosion from 2000 to the present day in affordable, mass market Eurorack format and other analog instruments, which has helped make the analog synthesizer sound hugely popular once again, particularly in the fields of TV and movie music.
Major artists interviewed in depth include:
Hans Zimmer (Golden Globe and Academy Award nominee and winner, "Gladiator" and "The Lion King")
Mike Oldfield (Grammy Award winner, "Tubular Bells")
Isao Tomita (Grammy Award nominee, "Snowflakes Are Dancing")
Rick Wakeman (Grammy Award nominee, Yes)
Tony Banks (Grammy, Ivor Novello and Brit Awards, Genesis)
Nick Rhodes (Grammy Award Winner, Duran Duran)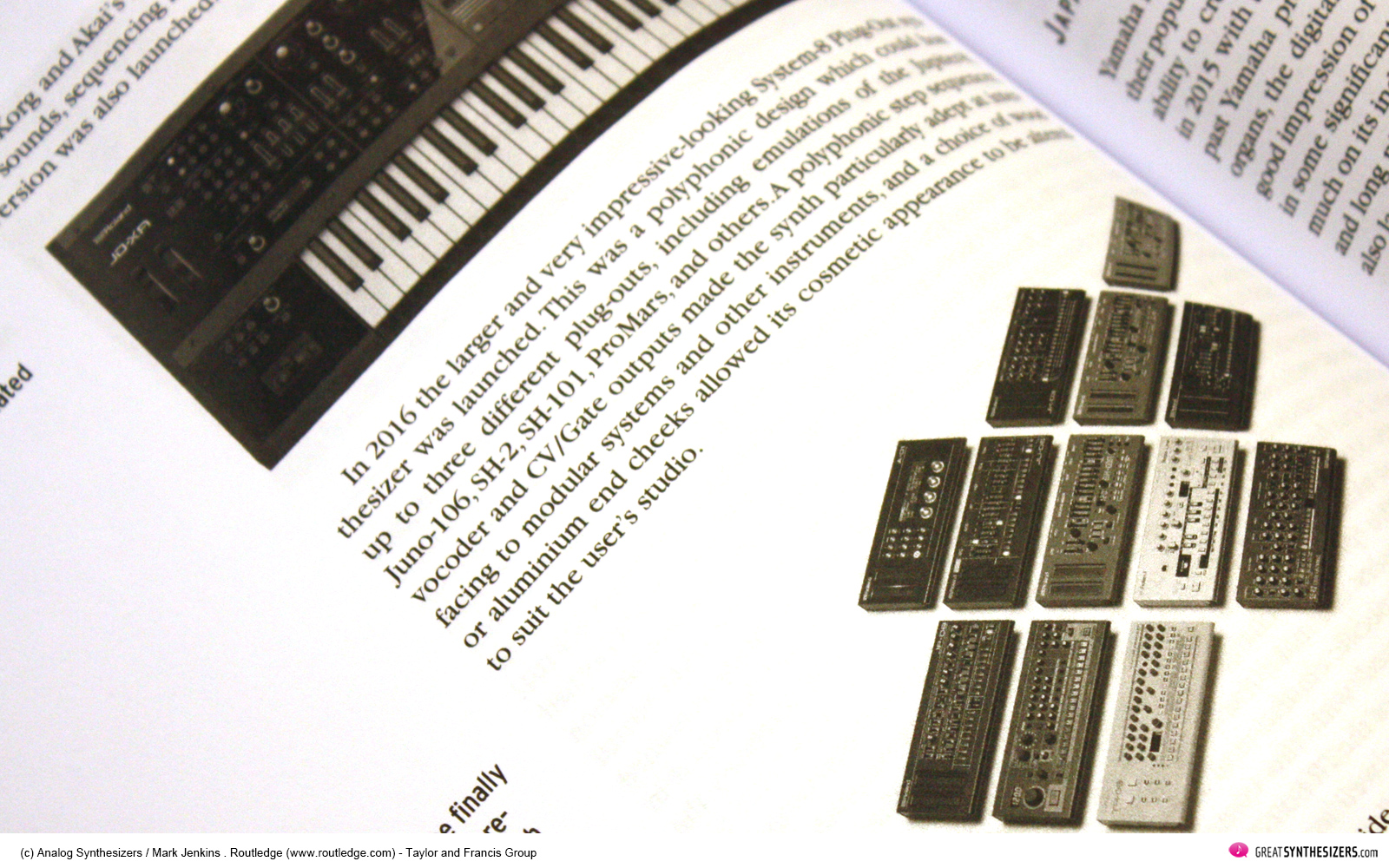 The companion website: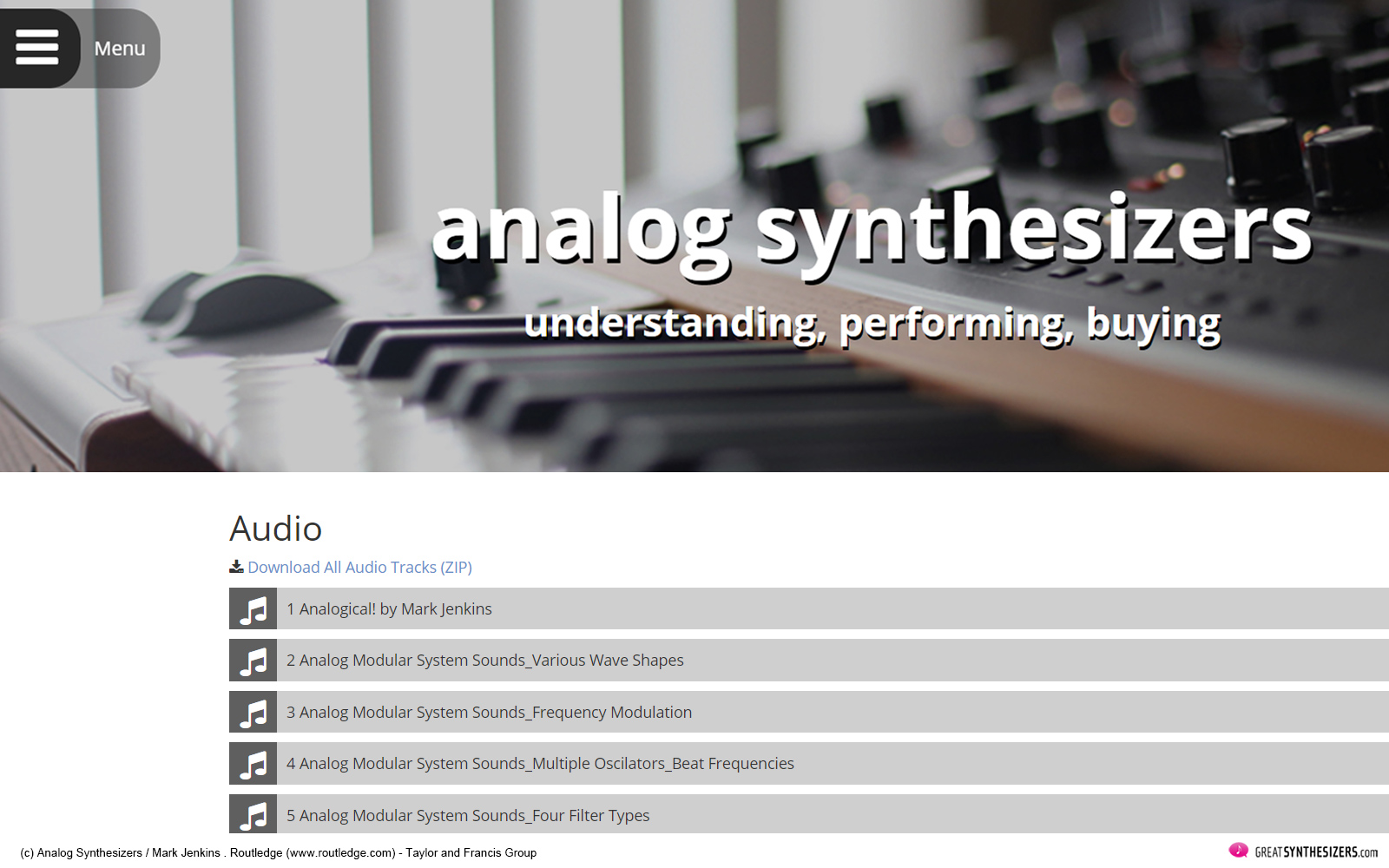 ---

Mark Jenkins "Analog Synthesizers" (2019)
2nd Edition by Routledge.
448 pages, with companion website (audios / videos).
ISBN: 978-1138319363
---
Links: