225 exhibitors were at the Superbooth18 from 3.-5. May in Berlin. The event took place in the so-called FEZ (leisure and recreation center). This year it was two weeks later than 2017 and so the surrounding Wuhlheide Park was full of spring – green through and through. A very pleasant setting for the concerts on the floating stage, in the beer garden behind the FEZ and in the cafés.
Superbooth is primarily a trade fair for electronic musical instruments and once again focuses on modular systems.
A huge number of (new) companies now build modules for Doepfer's long-established Eurorack format. One gets the impression that everyone even slightly involved in this industry wants to build modular stuff, reckoning that it will surely pay off. Take a standard effect pedal. As a "guitarist's pedal" it might cost 200 € (with robust metal housing and power supply), but as a Eurorack module, it could go for twice as much.
It's almost a trademark of Superbooth: all those colorful spaghetti-cables …
The modular scene so strongly dominates that even the big companies feel compelled to be present. So there they were: Yamaha (with a well-respected museum department – including CS-80, VP-1, DX-1 – see report part 2), Roland (with new Malekko modules), Korg, and, finally Behringer with a whole bunch of new synthesizer clones (RB- 808, MS-101, Odyssey, Pro 1). No "news" though from Novation, Elektron, Waldorf or Arturia.
But now let's get on with the first part of the tour …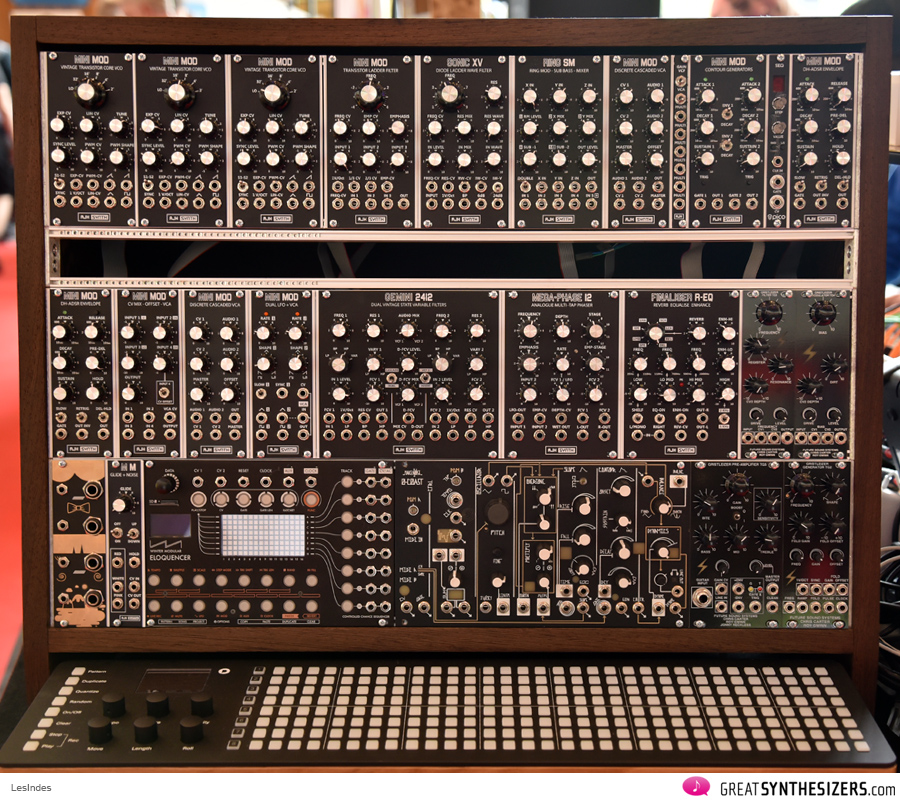 Dave Smith Instruments surprised the community with the brandnew Prophet X – a very good sounding 8-voice stereo sampler. Each of its voices consists of 2 oscillators with digital waveforms and 2 oscillators with sampling. The filters – Ladder filters – are used here for the first time for an instrument by Dave Smith.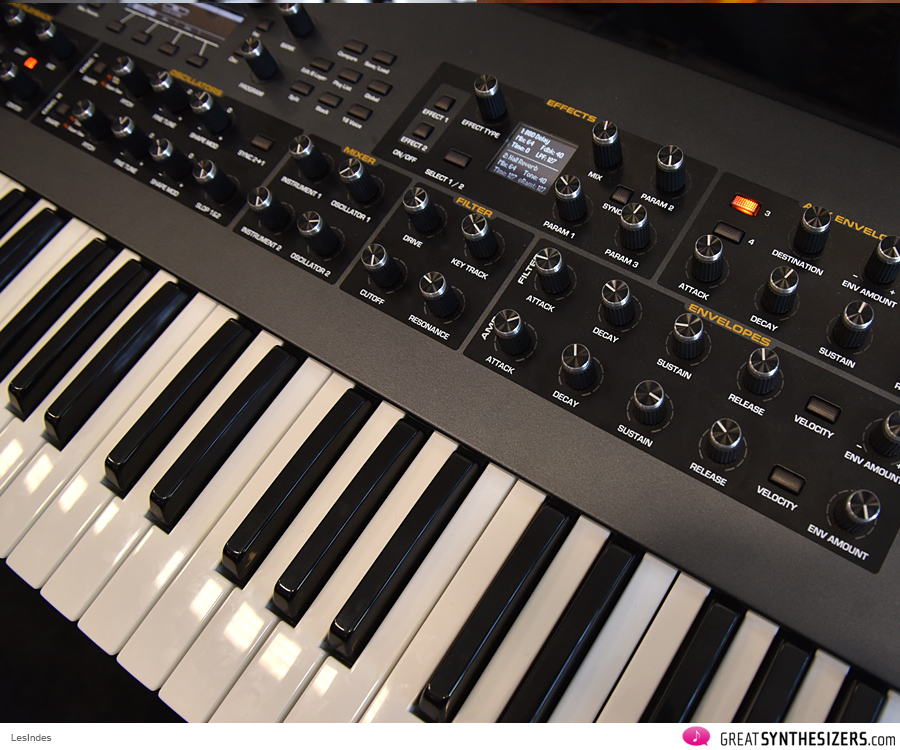 Continue with Part 2 of our SUPERBOOTH18 photo report …
——————————————————————————————————————–
Links:
——————————————————————————————————————–