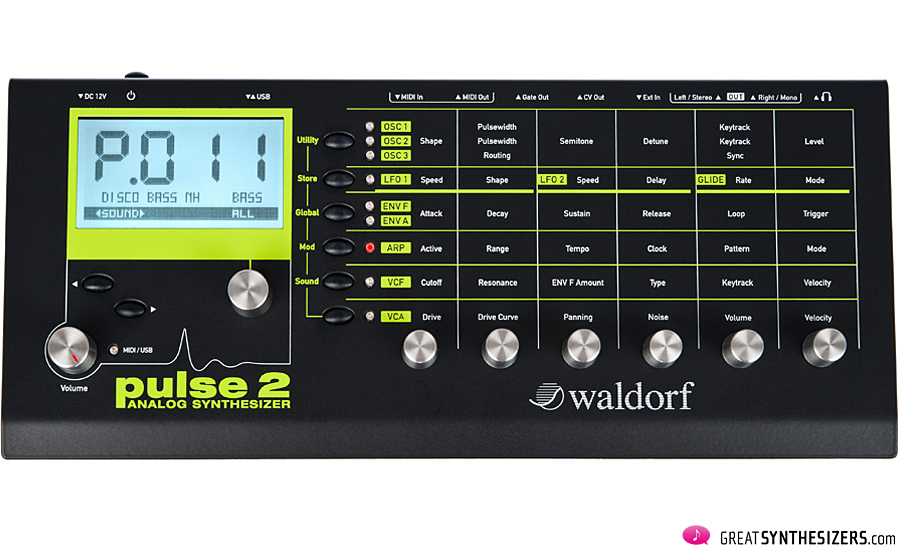 ANALOG is BACK!
First we would like to thank Mr. Musialik for sending us this information!
Isn't it a good sign that the number of currently launched analog synthesizers is growing and growing? Yesterday French company Arturia surprised us by going the opposite way – starting with Virtual Analog Modelling synthesizers and now releasing their first analog synthesizer the MiniBrute. And here ist another one, and it is coming from German company Waldorfmusic, their analog Pulse 2!
Find more information by visiting waldorfmusic.com.