The Korg Wavestate: An interesting synthesizer concept with 64 voices, 4 layers and a 3-octave keyboard (with velocity). This instrument is the great-grandson of Sequential's Prophet VS and the next-generation Wavestation, with a virtual MS-20 / Polysix filter and the ingenious Wave Sequencing RANDOMIZE function …
The keyword of the day is surely "Wave Sequencing 2.0". While the wave sequences of the old Wavestation were static, the Wavestate now allows for dynamic wave sequencing.
"Wave Sequencing 2.0 splits apart the timing, the sequence of samples, and the melody, so that each can be manipulated independently. Also added are new characteristics including shapes, gate times, and step sequencer values. Each of these is a "Lane," and each Lane can have a different number of steps and its own start, end, and loop points." (Korg.com)
The crux of the matter is the new RANDOMIZE function:
"Every time the sequence moves forward, the individual Lanes are combined to create the output. For instance, a sample may be matched with a different duration, pitch, shape, gate length, and step sequence value every time that it plays. You can modulate each Lane's start, end, and loop points separately for every note, using velocity, LFOs, envelopes, Mod Knobs, or other controllers. Each note in a chord can be playing something different!
Lanes can also randomize the step order every time they play, with realtime control over the range of included steps. Finally, individual steps can be randomly skipped, with a modulatable probability from 0 to 100%. The result is organic, ever-changing sounds that respond to your control. The four onboard arpeggiators can interact with Wave Sequences for even more possibilities." (Korg.com)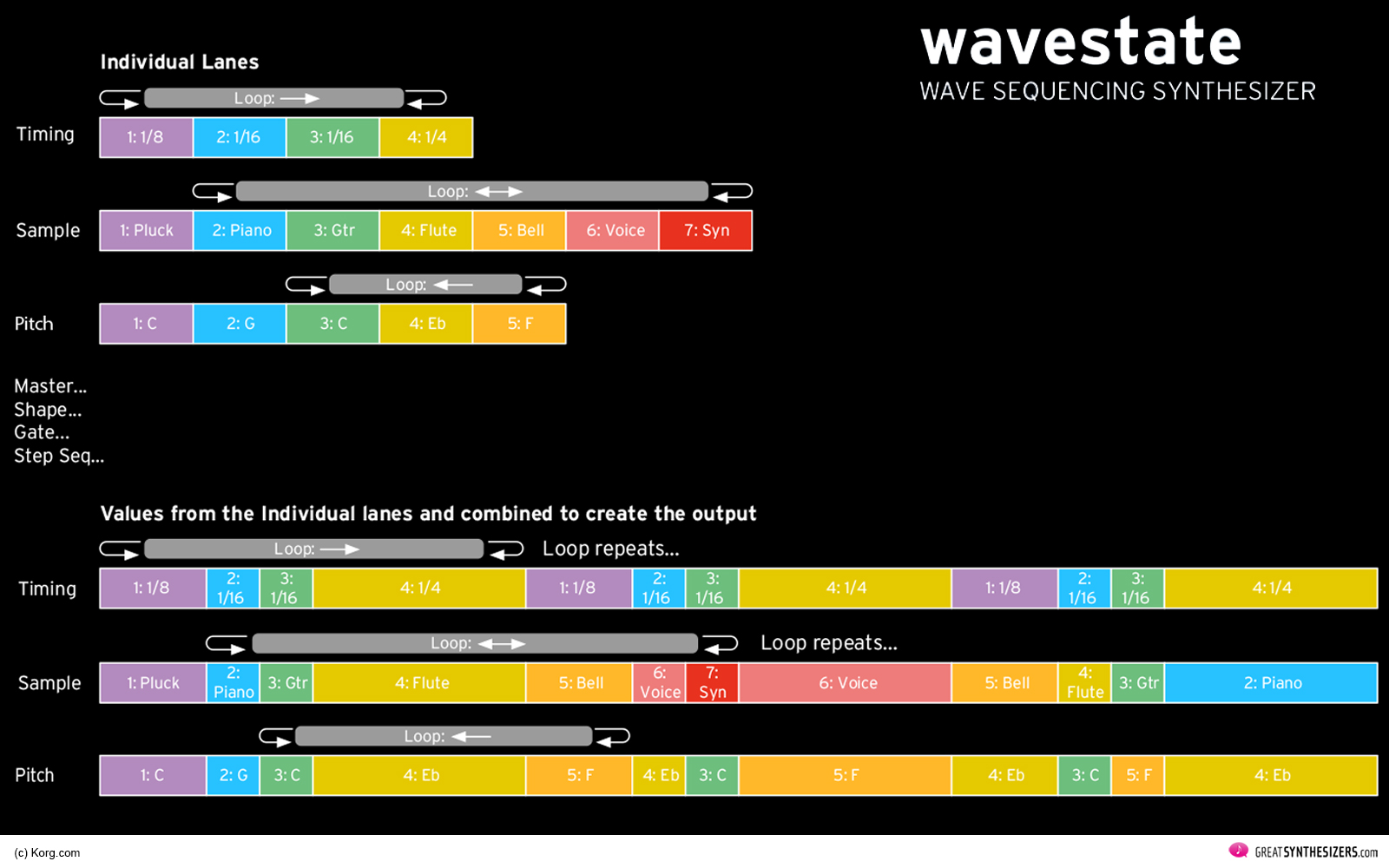 Anyway, we're somewhat irritated that this instrument comes with just an 3-octave keyboard. Small, handy, portable, hip – these are obviously the new synthesizer requirements of the present:
"Far from a nostalgic reissue, the wavestate is designed from the ground up for a new generation of musicians, producers, and composers, taking cues from sources as diverse as modular synths, groove boxes, and algorithmic composition. The compact form-factor, with 37 full-size keys, transports easily and fits neatly into any stage, studio, or desktop setup." (Korg.com)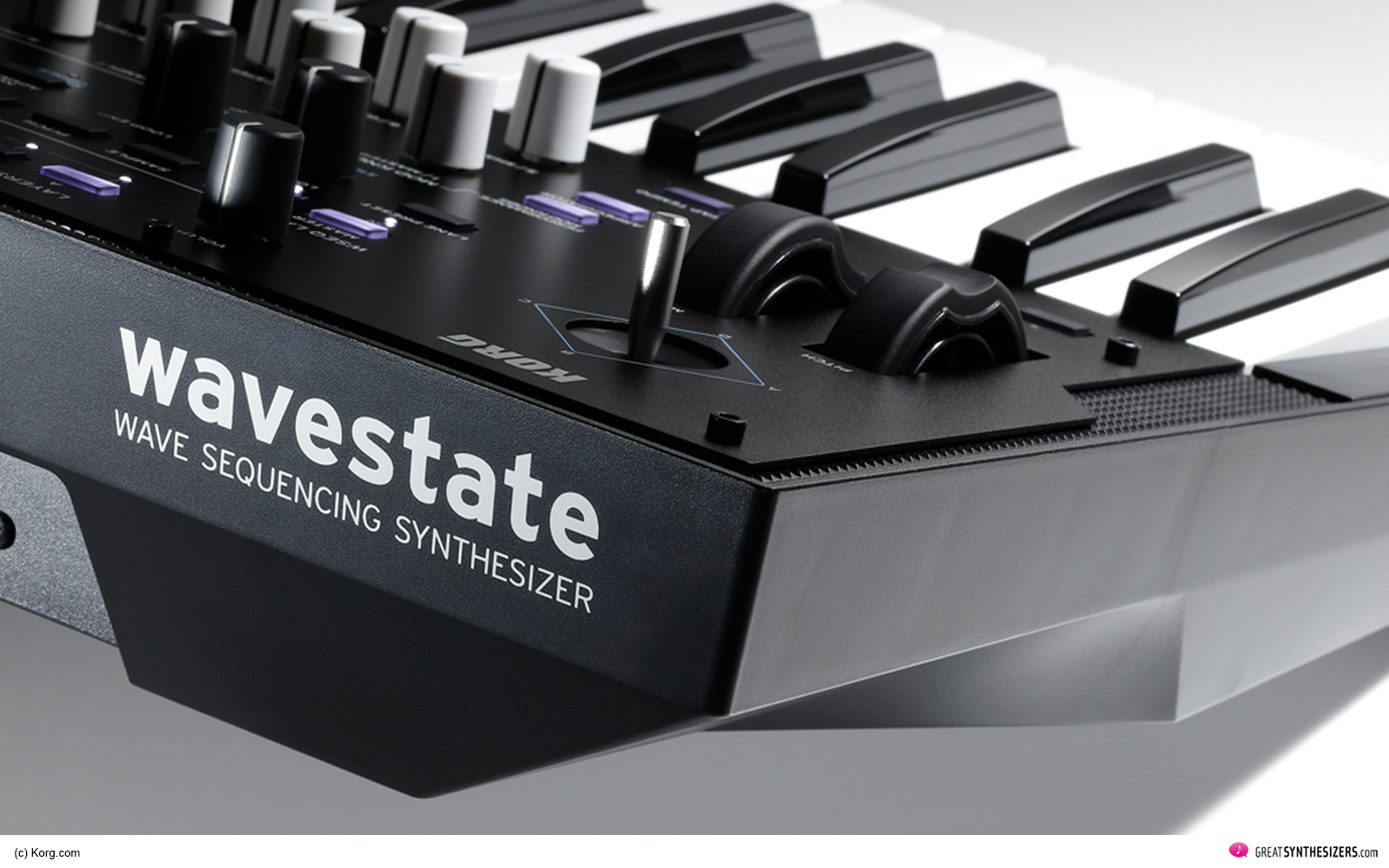 As to the Wavestate connections, the instrument is provided with most essential Ins/Outs. It's a pity, however, that there seems to be no connectivity to the modular / analog world. A simple CV MOD IN socket or the (analog) SYNC IN – typical for Korg's analog synths – would have allowed for basic interactive wavetable sequencing across various synthesizer systems.
Nevertheless, the overall package of the Korg Wavestate is impressive. We are therefore looking forward to the new handy Wavestation of the upcoming 20s …