After the success of the synthesizer book PUSH TURN MOVE, graphic artist Kim Björn has continued to specialize in the publication of high-quality literature (and has since turned this into his main job). The new book PATCH & TWEAK – a cooperation of Kim Björn and Chris Meyer – reviews all aspects of modular synthesis – and involves the story of famous electronic musicians.
PATCH & TWEAK is a must-have for all modular enthusiasts. But this book will be of great value even for those among us who do not consider themselves as strictly modular musicians. Lying in  the nature of modular synthesizers, all aspects of analog synthesis are explained in detail (VCO, VCF, VCA, ADSR, LFO, etc.) – knowledge that can be used for every analog synth around the globe.
But there's even more: Synchronization, sequencing, performing … the themes of PATCH & TWEAK seem endless. We recommend this book for every electronic studio.
Finally, a few impressions of PATCH & TWEAK …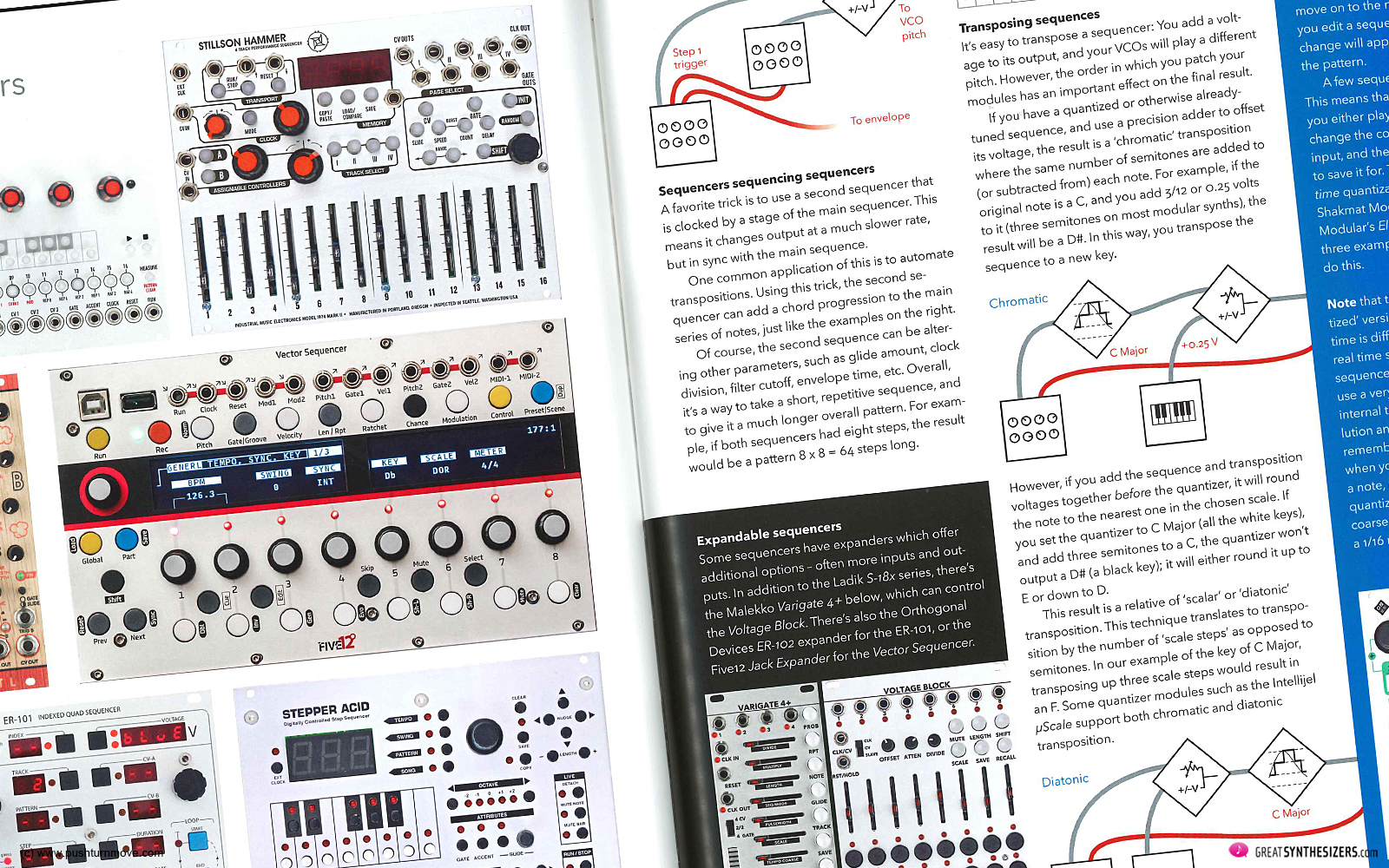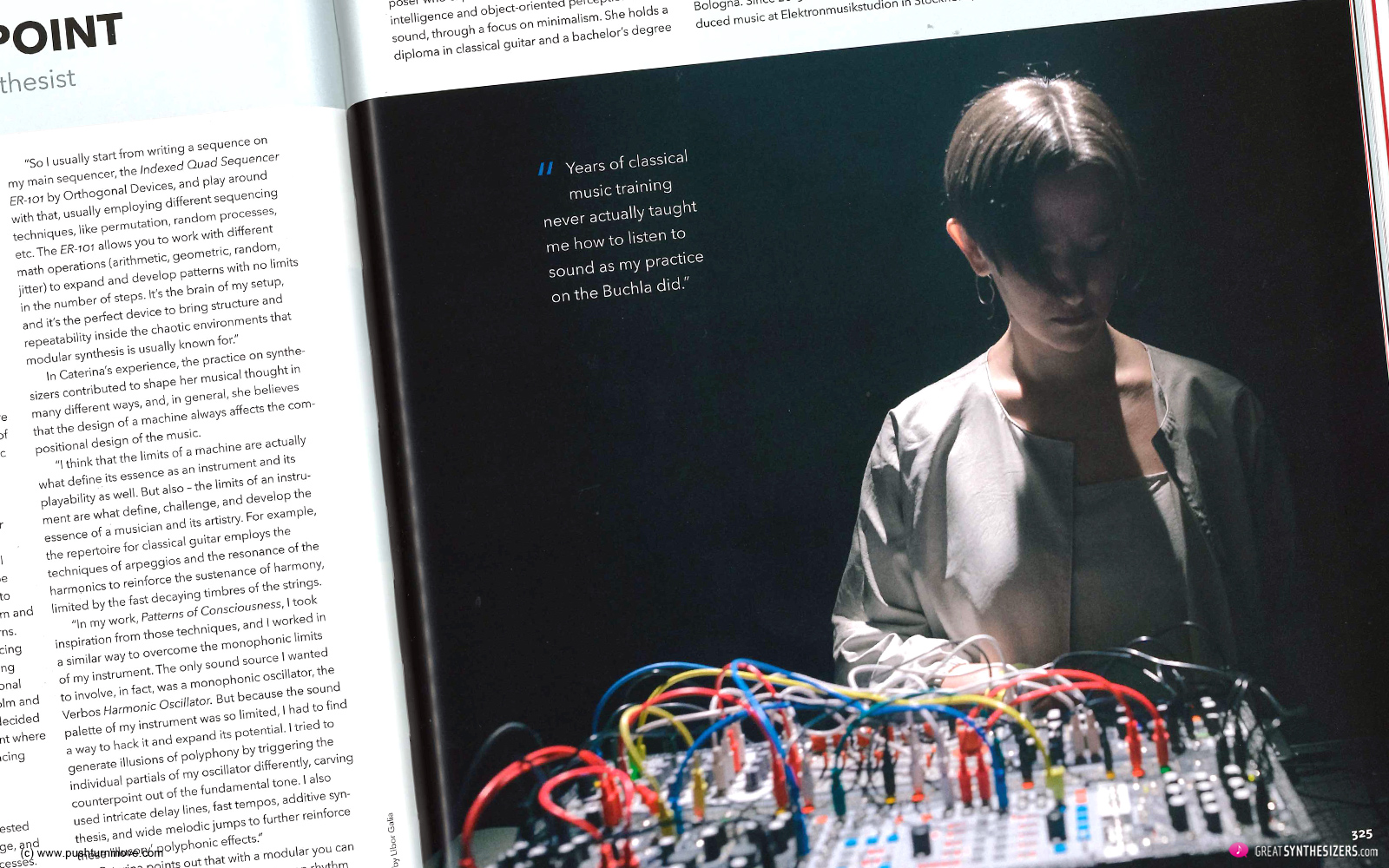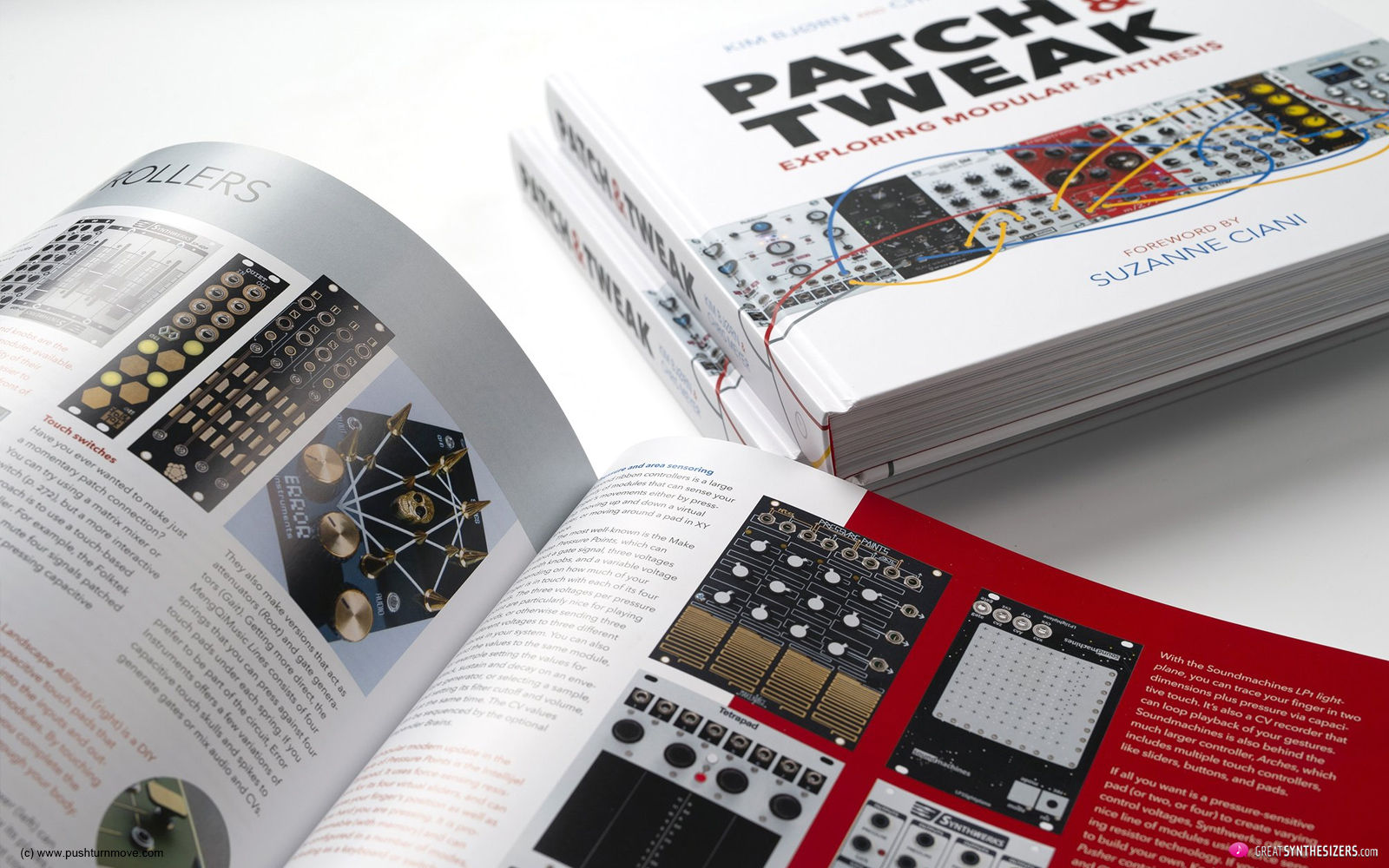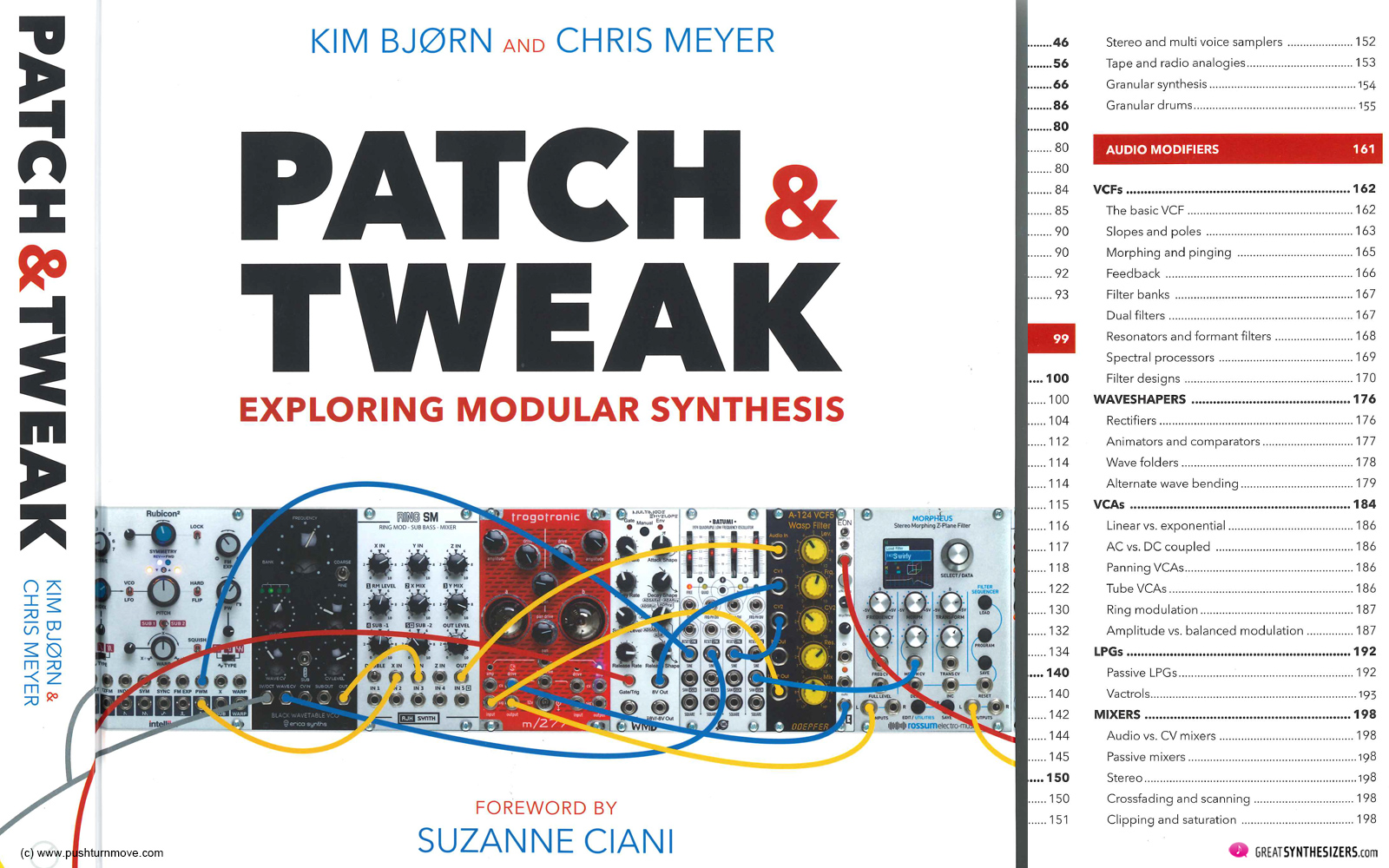 ---

PATCH & TWEAK
Exploring Modular Synthesis
370 pages, hardcover
Foreword by Suzanne Ciani
Price: 450 DKK / approx. 60 Euros + shipping
Order at: www.pushturnmove.com
---
x
Links: