Rolf Meurer (a synth repair man and synth enthusiast who lives in Duesseldorf, Germany) developed a new MIDI interface for the Oberheim OB-SX. MIDIcontrol is simply attached to the 37-pin Oberheim port and that's it! No extra modification required – the synth remains original!
MIDIcontrol turns the OB-SX in a fully programmable synthesizer (with some hidden functions) …
All 32 OB-SX parameters can be addressed:
(19 knobs)
VCF ATTACK
VCA ATTACK
VCF DECAY
VCF FREQ
OSC 2 DETUNE
LFO FREQ
VCA DECAY
VCF SUSTAIN
VCA SUSTAIN
VCF RESONANCE
VCF MODULATION
PULSE WIDTH
PW MODULATION
OSC 2 FREQ
OSC 1 FREQ
VCA RELEASE
PORTAMENTO
VCF RELEASE
FREQ MOD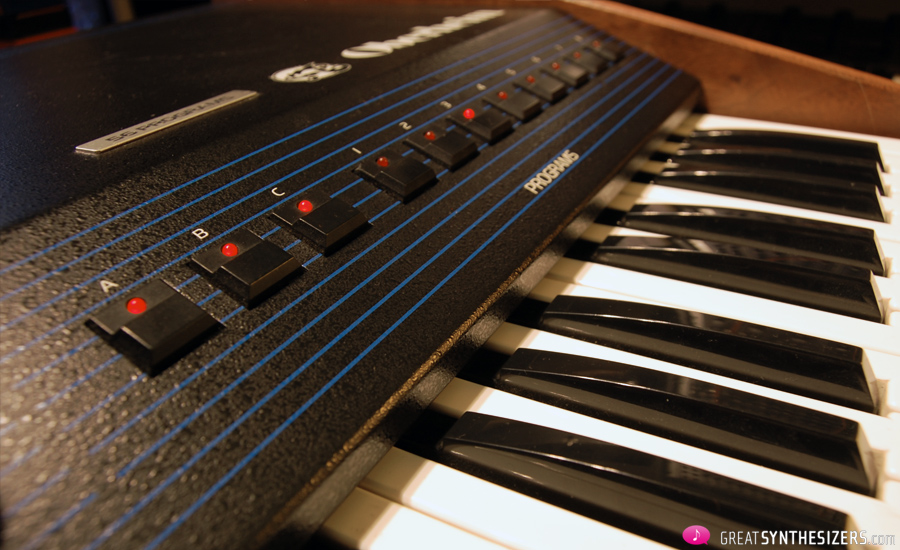 (13 switches)
OSC 2 FM
VCF FM
OSC 1 WAVE SEL
OSC 2 WAVE SEL
LF0 WAVE SEL
OSC 1 FM
OSC 1 PWM
OSC 2 PWM
VCF KEY TRACK
OSC 2 HALF
SYNC
XMOD
UNISON
PLUG & PLAY – this is how it works:
Plug the OBSX MIDIcontrol into your DB37 connector at the rear panel of your OBSX
Load the mLab_MIDI-Control_BCR2000_C2_OBSX.syx file into your BCR2000
Connect your BCR2000 MIDI OUT to MIDI IN of your OBSX MIDIcontrol
and you have real time access to all 32 Parameters of your OBSX
Finally, there are 56 user memories – edit and save your own sounds on the OB-SX! This is how it works on a Behringer BCR2000 controller:
"Load e.g. the OBSX Preset 33 by dialing the lowest most left encoder to number 33 and press the LOAD button. The OBSX preset number 33 now has been loaded and can be edited as desired. After that you can store your modifications to any of the 56 memory locations by dialing your desired memory location number with the lowest most right encoder and press the save button."
(MIDIcontrol user manual)
---
Update 2019: Rolf Meurer now offers his MIDI (CC) interface for the following Oberheim synthesizers:
Oberheim OB-SX
Oberheim OB-Xa
Oberheim OB-8
---
MIDIcontrol Rev. 2C
MIDI Interface for Oberheim OB-SX
Price: 398 Euros incl. shipping within Europe,
the interface requires a standard 9V PSU, which is not included.
Contact / order:
Rolf Meurer  – rm (at) midisoft.de
Link:
www.midisoft.de