The "Wave Composition Analog Synthesizer" WCS-1 uses a digital oscillator with 6 switchable waveshapes for very "fat" sounds. Its 18dB VCF (lowpass and bandpass) sounds great, filter self resonance is beautiful.
This video shows the WCS-1 controlled by the Roland V-synth arpeggiator.
The WCS-1 has an internal (!) power supply (AC 115V, 220V optional), which is great. The (digital) oscillator is very flexible – a large number of waveform combinations leads to new sounds and timbralities. WCS-1's VCA uses high speed circuits to produce very fast and high impact attack time.
EMW (Electronic Music Works) seems to be a synth manufacturer from South America, possibly Brasilia. It's not so easy to get accurate information about EMW … anyway, the WCS-1 can be ordered at their homepage … and the Australian distributor "Rhythm Active" offers it on eBay.
Further information:
http://www.electronicmusicworks.com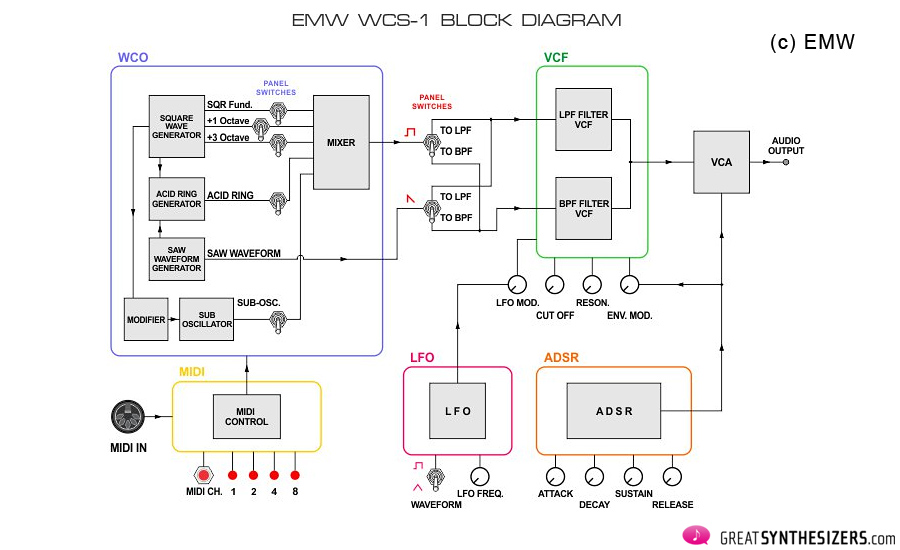 Graphic (c) EMW