Purchasing luxurious wooden side panel for new (or old) analog synthesizers / drum machines may seem a little over the top. Are the really needed? Perhaps no. No matter if the material is plastic, fake wood or real wood – the synth sounds the same. However, that exeptional feel of an instrument is of vital importance to many musicians.
Buying an Arturia MiniBrute SE a few months ago, I was quite disappointed discovering its wooden panels are just a fake: they are plastic! Same with the new DrumBrute. What to do?
GMUSYNTH offers custom wood side panels for your Arturia. These panels are 3D modeled to capture the exact profile of the originals.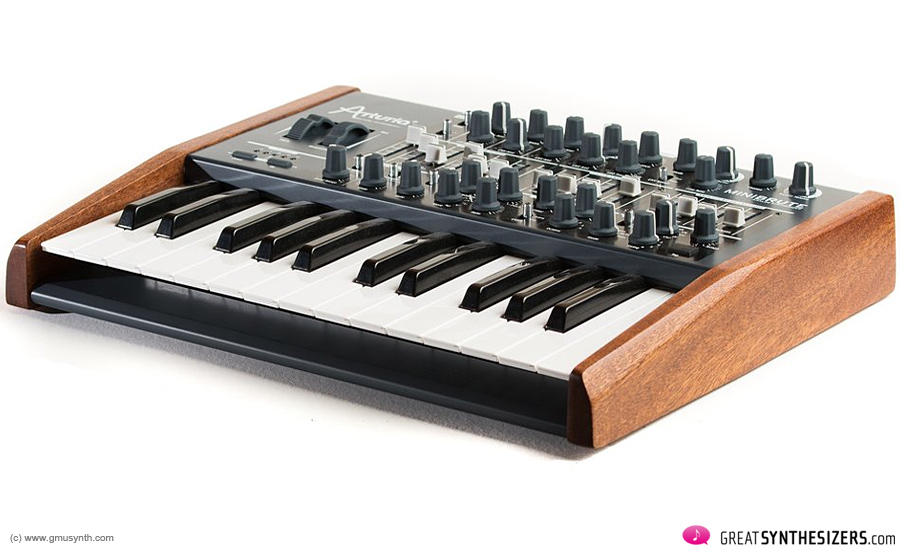 Hand crafted from solid wood using a mixture of CNC cuts and finished with hand tools, these panels are a perfect fit for the MiniBrute / MiniBrute SE / DrumBrute.
The original Brute's plastic panels are an elaborate design, with several reliefs sloping in all 3 dimensions. This design works perfectly with the synth, and has been carefully reconstructed …
There are different colors / woods to choose from: Mahogany, Walnut, Cherry, Maple, White Oak and Katalox (an ironwood from Mexico).
Further info:
www.gmusynth.com/collections/woodworks/products/arturia-minibrute-wood-panels