The Dominion 1: announced last year (behind closed doors), now presented at the Frankfurt Musikmesse. There are many beautiful analog (mono)synthesizers out there. But this one is a cracker. Its little brother – the Dominion X – is superb (… read the Dominion X review and – more important – listen to its soundfiles). The keyboard version is even better …!
DOMINION 1 is the next generation of the Dominion series. Like the Dominion X, it combines the advantages of analog synthesis, modular patching and  programmability. While the desktop version (Dominion X) provides an impressive array of 6 filter types (analog and discrete, of course), the Dominion 1 is now whopping 12 (!) filter modes.
Feature overview:
Programmabele Analog Synthesizer with 3 Octave Keyboard (velocity & aftertouch)

2 ribbon controllers, arpeggiator/sequencer
3 VCOs with waveshaping, analog & digital ringmodulator
Dual-sync and dynamic FM, noise generator
SED multimode filter (12 modes)
Comprehensive CV/Gate patchfield
Velocity routing matrix (12 destinations)
3 LFOs, 2 of them with one-shot-function and reset
3 envelopes (with 70mm sliders)
Intuitive handling and quality hardware, internal power supply

Midi Dump, In, Out, Thru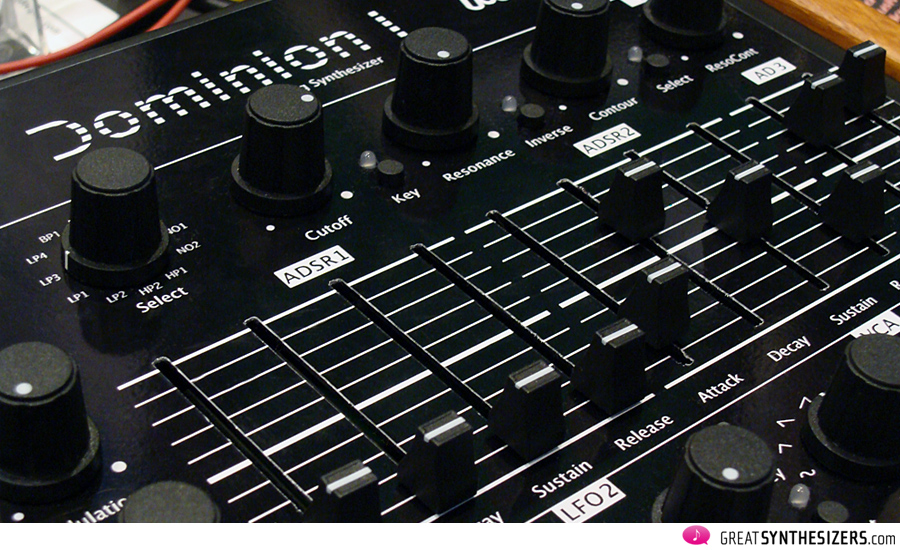 So, this seems to be one of the synth highlights of 2013 (and probably of the mid future, too). Dominion 1 offers 128 programmable patches and sequences (selectable via preset buttons and the value knob). Its step sequencer records up to 128 steps, including velocity, aftertouch, glide and ribbons movements.
We played it … aaahhh, yes, it's sound is incredible …!
MFB Dominion 1 will be available July / August 2013.
Price: 1380 Euros.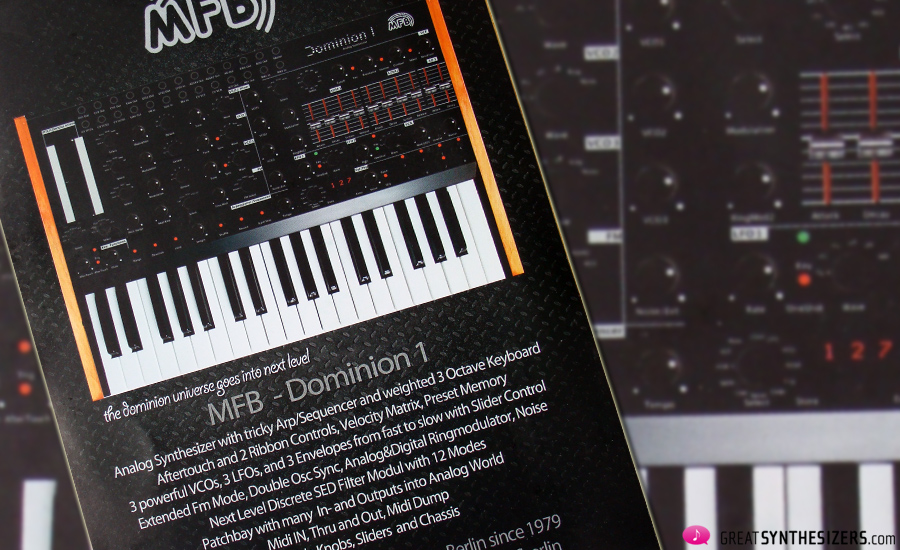 More informationen:
www.mfberlin.de/Produkte/Musikelektronik/DOMINION_1/DOMINION_1e/dominion_1e.html