THE German synthesizer classic by Matthias Becker (text) and Dieter Stork (photos) set the standard for high-quality synth-journalism way back in the 80s. Its articles, which originally appeared in "Keyboards" magazine, were later offered in book-form (part 1 and part 2) by MM Musik Media publishing company. The books are available in German only, but we think the great pictures and diagrams are worth a buy for any synth enthusiast around the globe …
Part 1 (1990) is probably the highlight for synth insiders. On the one hand, the great classics of synth history are introduced (Minimoog, EMS VCS3, ARP 2600, Jupiter-8, Memorymoog, …). On the other hand, there are those especially remarkable (often full-page!) photos by Dieter Stork.
Along with lots of synthesizer reports, part 2 (1995) contains a tribute to Oscar Sala. Unfortunately, the graphic work in this second volume is not as spectacular as in part 1. Occasional small photos limit the amount of visual information – a pity.
These standard works of synthesizer literature can still sometimes be found on the used book market, occasionally even packaged together with the (separately published, optional) audio-CDs "Synthesizer von Gestern".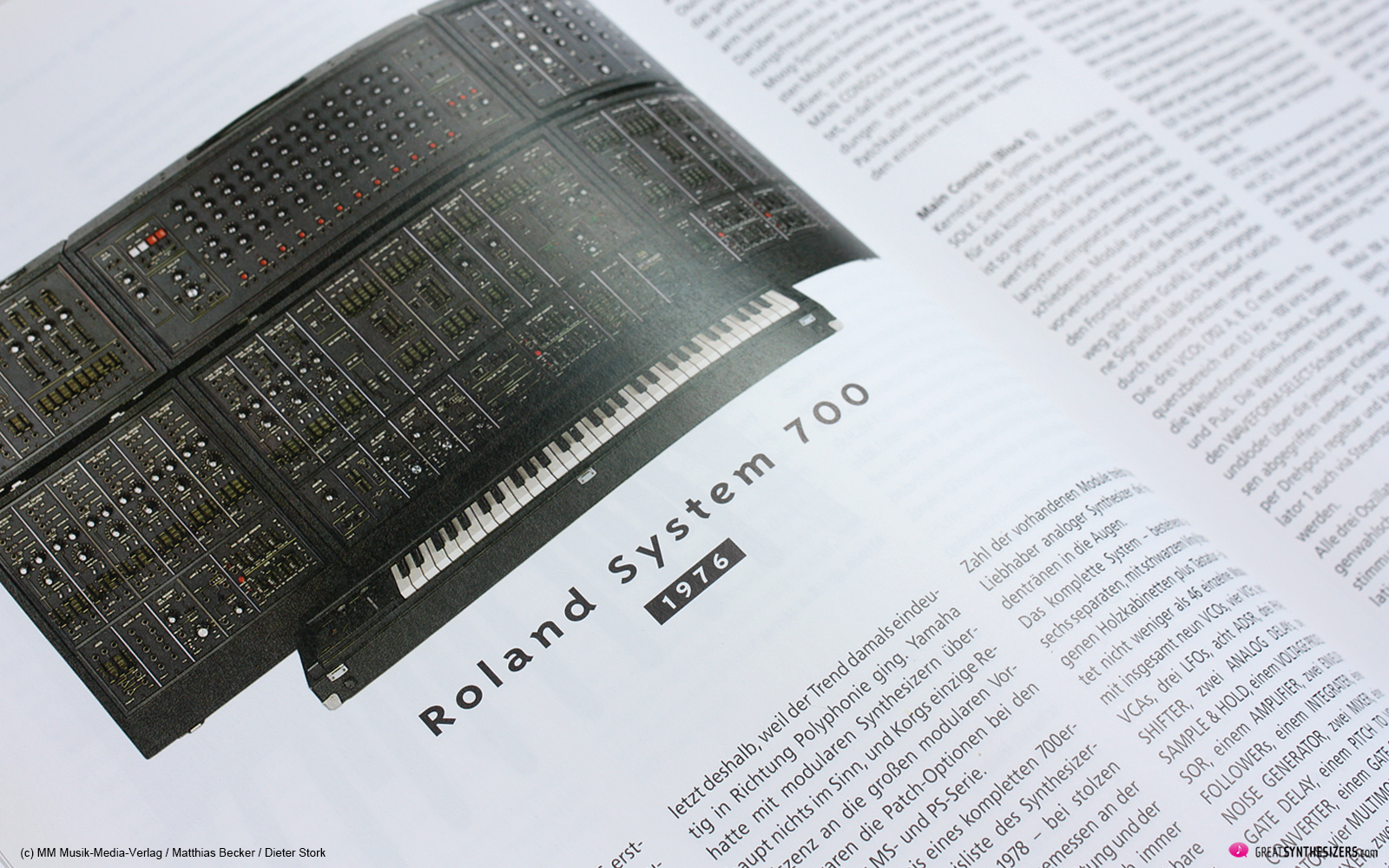 ---
x
Synthesizer von Gestern (Part 1) by Matthias Becker
1st edition March 1990; MM-Musik-Media-Verlag GmbH
ISBN 3-927954-00-4
Synthesizer von Gestern (Part 2) by Matthias Becker
1st edition February 1995; MM-Musik-Media-Verlag GmbH
ISBN 3-927954-01-2
---
x
Links:
Synthesizer von Gestern – Audio CDs (Originalton West)
Synthesizer von Gestern Part 1 (Amazon)
Synthesizer von Gestern Part 2 (Amazon)
MM Musik Media Verlag